Trump's presidential campaign declined to comment Friday after life-sized nude statues began making appearances in New York, San Francisco, Los Angeles, Seattle and Cleveland.
The creations are the work of a Cleveland-based artist collective that crafted the orange-tinted stern-faced Trump with hands folded over a rotund stomach and dressed for a visit to a German FKK beach.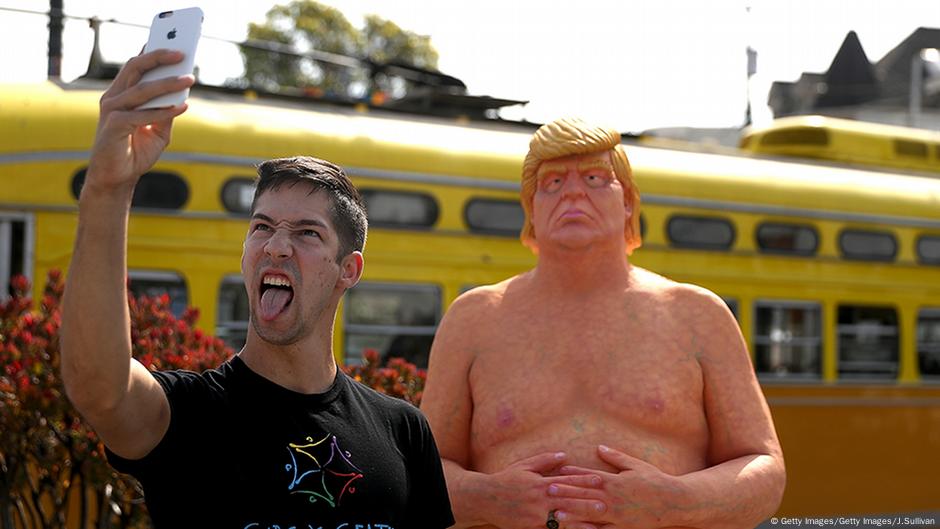 "It is through these sculptures that we leave behind the physical and metaphorical embodiment of the ghastly soul of one of America's most infamous and reviled politicians," INDECLINE said in a statement.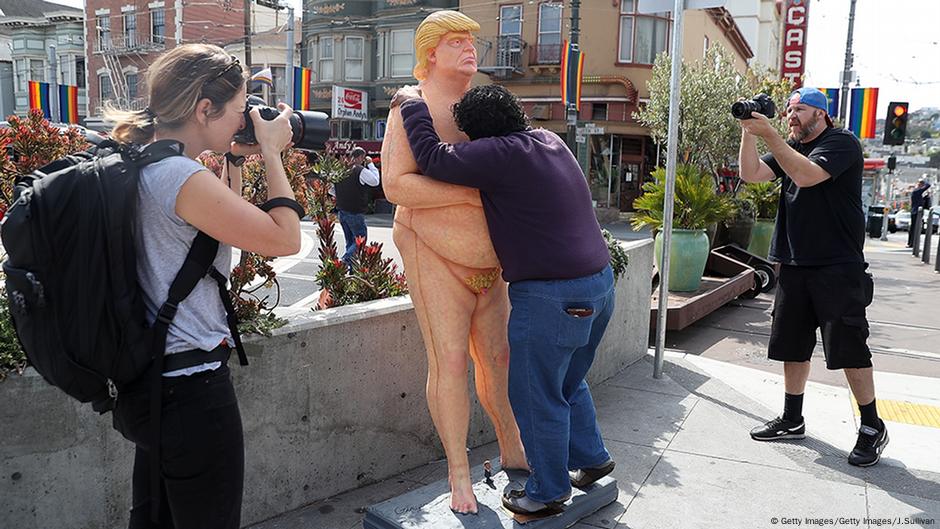 In Manhattan's central Union Square, a naked Trump statue drew onlookers before it was spirited away by the New York City's parks department. But the collective noted that the statues in West Coast cities are still in place.
jar/jil (AP, Reuters)