Time is running out for you to cast your vote online for the best weblogs, videoblogs and podcasts in 10 languages.
Just go to www.thebobs.com until Nov. 15 to help determine the winner of the people's choice award in each of the 15 different prize categories.
Our international jury of bloggers, media professionals and journalists will meet in November to pick the very best of the blogs.
People from all over the world have contributed more than 7,000 nominations for the BOBs (Best of the Blogs) -- 1,500 more than last year. And our renowned panel of experts has narrowed down the selection to the best 10 candidates in each category.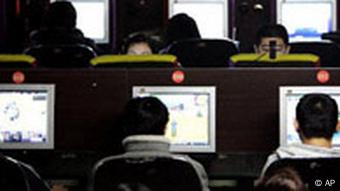 Do you have a favorite blog, videoblog or podcast?
In the ever-expanding global blogosphere, the BOBs are unique in their inclusion of so many languages. The competition recognizes weblogs and podcasts produced in Arabic, Chinese, Dutch, English, Farsi, French, German, Portuguese, Russian and Spanish.
In cooperation with Reporters Without Borders, Deutsche Welle will once again present a special award to a weblog that takes a strong stance on freedom of information.
All the winners will be announced at a public awards ceremony on Nov. 15 at the Museum for Communication in Berlin. Entrance is free.