It's not the first time this year problems with VW's US market have come to haunt VW CEO Martin Winterkorn. In April, a dispute between himself and former Chairman Ferdinand Piech centered on the latter accusing the CEO of being responsible for weak sales in North America.
The spat ended with Piech's resignation, a clear win for Winterkorn. But the latest scandal involving VW's cheating on emissions tests in the world's most important car market may mean Winterkorn's struggles are far from over. And that the problems in the US have only been exacerbated - and the sales goal of 800,000 vehicles by 2018 further then ever.
VW's weak spot
The US market has always presented a special challenge to VW, even before the crisis with the fudged emissions tests blew up. Sales flagged for years, as US customers constantly skipped over VW models in favor of Ford and General Motors cars.
As early as the start of the 1990s, Volkswagen and other European carmakers including Renault and Fiat were struggling to keep up with strong Japanese imports in the US. But VW managed to regain footing in the North American market in 1997, with the reintroduction of the New Beetle.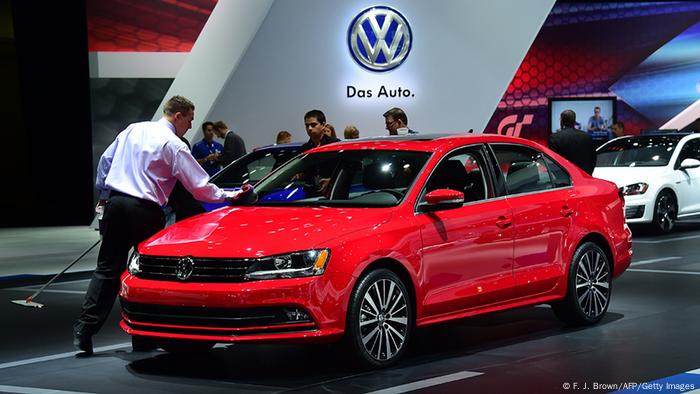 But the decade that followed was marked by the underwhelming launches of new vehicles, with little more than the Jetta, Golf, Passat and Beetle cars driving the German carmakers' revenue in the states.
New head, same ailing body
After VW US sales dropped 7 percent in 2013 - and market share to just over 2 percent. Winterkorn replaced then CEO of VW Group of America with Michael Horn, who still holds the position until today.
For his part, Horn pushed for shorter product life cycles more in keeping with US consumer expectations of new, or at least new-looking models at a maximum of every five years. This is considered to be one his most important achievements.
But a turnaround hasn't happened. In 2014, VW sold 6.1 million cars, but only a fraction of that in the US - around 370,000.
Many reasons for weak sales, but it only takes one
Explanations for the weak US showing have varied. VW has acknowledged in the past that it didn't know the American car buyer the way it did customers in Europe, China and other markets. It hasn't been able to keep up with popular demand in the US, for say, pick-up trucks.
Others would say the 2018 goal was too ambitious to begin with. A lack of focus, after the German carmaker looked increasingly towards China to drive its international sales, and to South America for expansion, is also thought to have played a part.
But all these factors pale in comparison to the news of the last days. Winterkorn may be facing the toughest challenge to fixing VW's performance in the US - and one where he might not emerge triumphant.