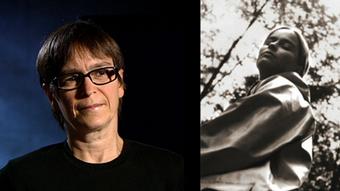 Catrin Ulbricht is still fighting for activists who have come into conflicts with law and the state.
They included Catrin Ulbricht, Katrin Hattenhauer and Jochen Läßig, who were in their early to late twenties at the time. They refused to conform and had their own opinions and were committed to them. They lived in Dresden and Leipzig, engaged in illegal peace and civil rights groups and, like many others, wanted to change their country. But they were risking a lot and were kept under surveillance, interrogated and imprisoned. It was many small actions by like-minded individuals that got the avalanche of protests rolling in East Germany in 1989. They were the motor of the uprising that led to fall of the Wall and opening of the inner-German border on 9 November 1989 and the end of the SED dictatorship.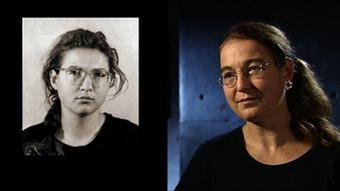 Katrin Hattenhauer wanted to be a pastor because she was unwilling to serve the state. Today she's an artist. Her clarion call, "For an open country with free people," went down in history.
To mark the 25th anniversary of the fall of the Berlin Wall, DW's 45-minute documentary "The Rebels" picks up the story of those people who made the so-called "peaceful revolution" in East Germany. The protagonists had already met and talked with authors Monika Martin and Boris Claudi in 1999 for DW's award-winning TV series "The Road to freedom - A Diary of German Unification".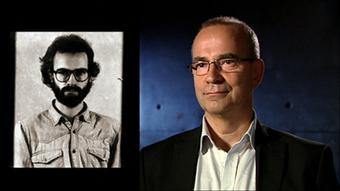 In East Germany , Jochen Läßig was seen as antisocial because he earned his money as a busker. He now runs a law firm in Leipzig.
In the current film, they meet Catrin Ulbricht, Jochen Läßig and Katrin Hattenhauer again. Today the three live in Dresden, Leipzig and Berlin, have grown children and live a life they could not have imagined 25 years ago. The film is both a retrospective and a stocktaking, ranging from life in East Germany and the events of 1989 to the present. The protagonists tell us what made them spearhead the popular uprising and talk about their hopes, dreams, careers and disappointments. The authors once again plunge back into a time when the people of East Germany took to the streets in masses and wrote a chapter in world history with the fall of the Iron Curtain and subsequent German reunification.


Broadcasting Hours:

DW

THU 06.11.2014 – 22:15 UTC
FRI 07.11.2014 – 06:15 UTC
FRI 07.11.2014 – 13:15 UTC
FRI 07.11.2014 – 17:15 UTC
SAT 08.11.2014 – 04:15 UTC
SAT 08.110.2014 – 10:15 UTC

Cape Town UTC +2 | Delhi UTC +5,5 | Hong Kong UTC +8
San Francisco UTC -8 | Edmonton UTC -7 | New York UTC -5

DW (Europe)

FRI 07.11.2014 – 04:15 UTC
FRI 07.11.2014 – 17:15 UTC
SAT 08.11.2014 – 06:15 UTC
SAT 08.11.2014 – 13:15 UTC

London UTC +0 | Berlin UTC +1 | Moscow UTC +4

DW (Arabia)

FRI 07.11.2014 – 04:15 UTC

Tunis UTC +1 | Cairo UTC + 2 | Dubai UTC +4

DW (Amerika)

FRI 07.11.2014 – 06:15 UTC

Vancouver UTC -8 | New York UTC -5 | Sao Paulo UTC -2