Previous UN climate summits have ended in failure, never reaching a comprehensive agreement on how to tackle climate change. But with emissions spewers China and the US making all the right noises in the run up to December's conference in Lima, the mood is unusually buoyant.
"I have never experienced such a development in my whole career - and I've been working for eight years on this topic," said Sönke Kreft, international climate policy team leader at the Germanwatch NGO.
What has veterans of the climate scene cautiously optimistic this time around is an ambitious plan to curb carbon emissions announced in November by China and the US. It's an important development, say analysts: The two economic powerhouses produce almost as much CO2 as the rest of the world combined, and they've traditionally resisted meaningful global action on climate change.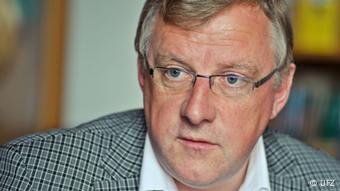 Reimund Schwarze wants China to propose concrete domestic measures
"China has taken on its own political responsibility when it comes to climate protection," says professor Reimund Schwarze, an economist, professor, and international climate policy expert at the Helmholtz Centre for Environmental Research.
It's a remarkable turnaround, particularly for a state previously considered a developing country, and which had used that label previously to avoid responsibility, Schwarze told DW.
"Now China's saying, 'Good, we have a responsibility as the world's biggest emitter, and are in this sense set apart,'" said Schwarze, referring to the country's new self-perception.
As part of the plan, China made its first ever commitment to cap emissions growth by 2030.
But the specifics remain elusive. China's President and Communist Party Secretary General Xi Jinping hasn't named any concrete figures. US President Barack Obama, on the other hand, announced his country would cut emissions by 26 to 28 percent from 2005 levels by 2025.
Washington and Beijing also plan to cooperate on expanding renewables, with China saying it would increase its share of green energy by 20 percent over the next 16 years.
"It's really a gargantuan program," said Schwarze. "However, with the coal phase-out, it's not clear what alternative technologies will be used. Large water power plants could possibly be used, and they are not without their problems. "
Europe must maintain credibility
The shift in the Chinese-American position means the European Union, long a pusher of more ambitious emissions targets, may no longer be the assumed leader when it comes to climate protection.
"Europe today is different than the Europe we saw during the adoption of the Kyoto Protocol in 1997," Schwarze says. "The EU is bigger, certain players have become more important. That has, of course, led to a shift in balance - explaining the weaker targets."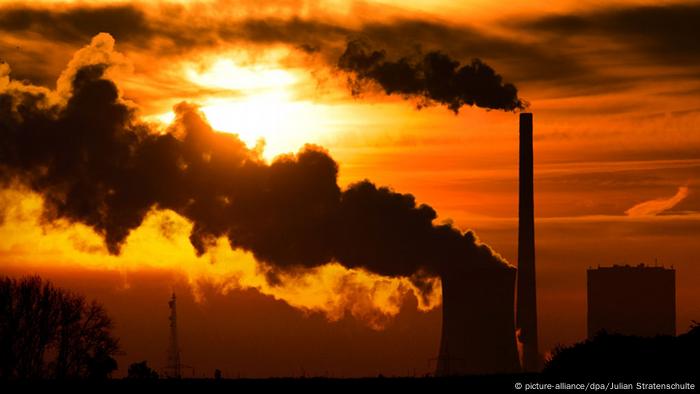 Germany just announced plans to close six coal power plants to meet climate change goals
Still, in October 2014 the EU became the first global region to declare concrete climate targets ahead of the UN conference in Lima. Following much wrangling, member states agreed to a 40 percent cut in greenhouse gases on 1990 levels.
"The target is certainly still ambitious, and the EU will still see itself in a leading role," said Schwarze.
But Germanwatch's Sönke Kreft is more critical. That's because whoever takes the global lead in Lima must also be prepared to implement credible measures at home.
"A 40 percent reduction is simply not good enough. What we really need is 55 percent if we are to reach our targets," said Kreft, referring to the two-degree limit for global warming by 2050.
India: The fourth player
Without India, however, "no international climate change agreement will be successful," Schwarze says. For him, New Delhi's intentions remains the "biggest unknown" out of the four players.
The country of nearly 1.3 billion acted cautiously with regard to climate action in recent months. India's President Pranab Mukherjee did not attend a UN climate summit in New York in September, sending Environment Minister Prakah Javadekari instead; admittedly, the German government did the same.
India also held back at a recently held climate donation conference. Like China, India did not send any representatives, effectively giving a pocket veto to climate protection measures.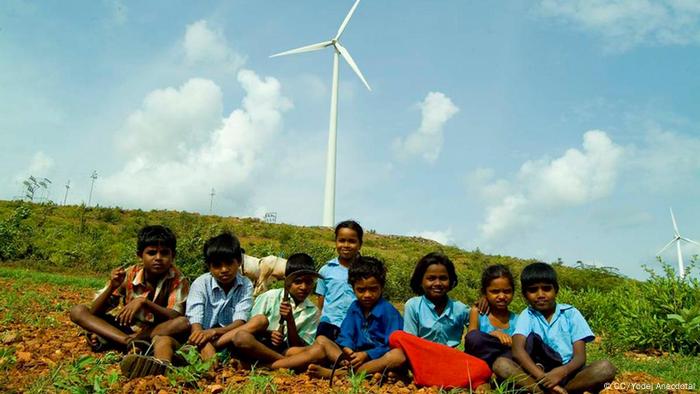 India is the world's third-biggest CO2 producer after China and the US
But it seems India's Prime Minister Narendra Modi attaches more importance to the meeting in Lima, and a high profile delegation is expected.
"That could mean one thing or the other: that one definitely wants to block something, or urgently wants to achieve something," Schwarze said.
Difficulties and options
In Lima, a new climate agreement should set the course for 190 states to reduce their CO2 emissions. And despite the positive signals coming from China and the US in recent months, the path won't be easy.
Oil-exporting countries in particular will push against wide-reaching climate targets.
And, even among those countries in favor of a binding agreement, there are many disagreements.
Germanwatch's Sönke Kreft that expectations of certain countries will be hotly debated; Schwarze, meanwhile, thinks differences will emerge between the US and Europe on one side and China on the other.
"China's agreement has to translate into a concrete observable program. Only then can other nations go home and say, 'We have China on board,'" said Schwarze.
As for India, Schwarze believes lawmakers could be convinced if other countries step forward with technological support and know-how in the energy sector, as well as development aid.