This week, the African Union (AU) marked 17 years since it was established to replace the Organization of African Unity (OAU). However, people still have different opinions regarding what they consider to be the AU's various successes and failures.
Better leadership needed
Kenneth Alukwe, a Kenyan academic specializing in African affairs, recognizes the importance of the AU's presence on the continent; however he believes that it can function better in order to properly fulfill its role.
"A lot of things need to be done for it to be functional," he told DW. "Especially in terms of human rights violations in Africa. We have not seen the AU coming out very strongly to condemn this."
Alukwe says the AU needs to step up its leadership in order to address the issue. "There has not been a strong voice from the AU condemning the heinous human rights violations in different countries. Countries like Sudan, Somalia, even Burundi. Yet they keep quiet. So you wonder whether they have the teeth to act."
Alukwe suggests the AU should emulate the structure and behavior of similar organizations like the European Union (EU) if it wishes to better help the continent.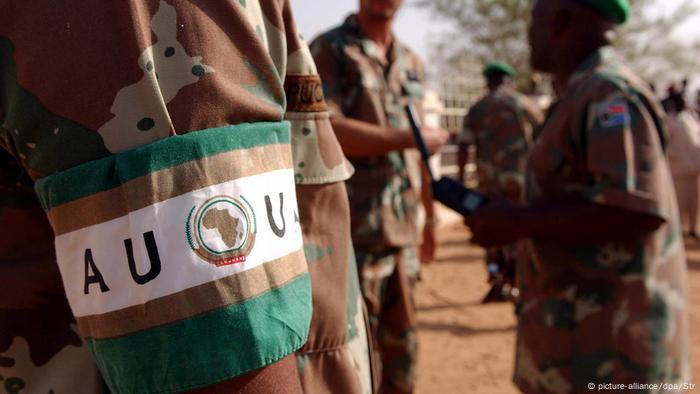 In July 2016 African leaders approved deployment of regional troops from the AU in South Sudan after fighting killed hundreds
Encouraging constitutionalism
A constitutional crisis remains a common issue which many African countries have dealt with in recent years. The AU has also come under criticism for failing to deal with these crises and encouraging countries to respect their laws. Although many Western nations have imposed sanctions on African nations in the past, the AU has not followed suit.
"Most of these imposed sanctions come from other countries abroad," Alukwe told DW. "They come from Europe, they come from America. But within Africa, we have never witnessed the AU standing up and saying, 'You know what? We can impose sanctions on some leaders so they are able to improve their countries' human rights environment'."
Read more: 'Only dialogue can promote democracy'
Time for change
Despite the milestone, Alukwe says this is no time to celebrate the achievements of the AU. Rather, AU leaders need to shape the organization into a more powerful force in Africa.
"If they don't change, then change will come for them," he told DW. "So it's about time that they [emulate] the good behavior of other continents who are doing well. Whatever isn't working for Africa they can do away with."
Beatrice Lukelesia from Kenya said smaller organizations could dissolve the AU. "I think if we have regional organizations, then we won't need the African Union anymore," she told DW.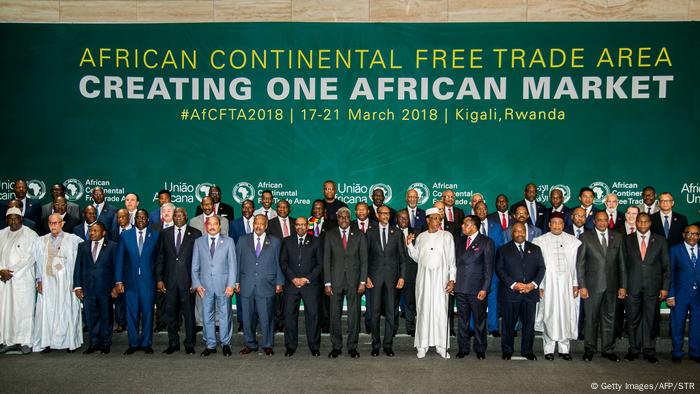 Forty-four African countries signed up to create a free trade agreement in an effort to boost meager intra-continental trade.
Important to note successes
Not all observers believe the AU doesn't deserve praise, however. Independent Kenyan analyst, Rosemary Kioko, asserts that Africa still has reason to celebrate the existence of the AU. In fact when asked how she would rate the performance of the AU since its inception 17 years ago, she gave the organization a score of "ninety-nine point eight percent."
Although Kioko does admit that the AU failed to take punitive action on former Zimbabwean president Robert Mugabe.
"In Zimbabwe, the way the president was treated wasn't good," she told DW. "Overstaying leadership is not good. African leaders need to stay two or three terms and give [their jobs] to the younger generation to take over."
Read more: African countries agree to continental free trade area
Africa still needs the AU
One of Kenya's most prominent human rights defenders and activists, Naomi Barasa, argues that Africa still needs the AU because it plays a pivotal role in dealing with various challenging issues currently facing the continent, especially with regards to human rights.
"We need the African Union, even though, I think, they can do better than they have done," she told DW. "Consider the issues of the indigenous peoples. The African Court of Justice — which is part of the African Union — had a grand ruling a year ago in Kenya, respecting the rights of the indigenous people. And I call that ruling grand because it is being referenced by many countries around the world."
22-year-old Elizabeth Nakhumicha, a Ugandan living in Kenya, also said that the AU could do more. "The African Union has helped many African countries but not as much it should have," she said. "There is peace derived from the African Union"