Baden-Württemberg - a southwestern state in Germany - is the latest of three states to ban social media in schools. It follows Bavaria and Schleswig-Holstein, which have had similar bans for a while.
Schoolteachers in Baden-Württemberg are now banned from using social media platforms like Facebook, Twitter or Germany's StudiVZ for contacting pupils or even work-related communication with other teachers.
The ministry of culture says it is responding to data protection concerns.
But Rolf Busch, the deputy head of the federal association for education, has his doubts.
"Most schools in Germany take a prudent approach to data protection. It's not right to punish teachers with a ban," Busch told DW.
Friend or no friend?
As with most other countries around the world, German school kids live their lives within - and through - social networks like Facebook. So much so that you might think it makes sense for them to communicate with their teachers on social media, too. Most find communicating on such platforms less complicated and less formal than via email or phone. It might improve communication.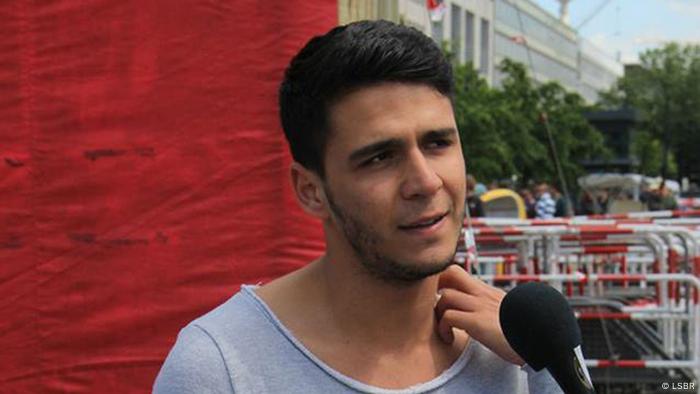 Selman Özen, head of the state's schools' advisory committee, believes the decision is appropriate
Teachers have learned to take advantage of the social networks. Notices like "the sports lesson is in the gym" or "teachers can buy tickets for the prom at half price" show up much faster on a Facebook group page - and they can be more effective than bits of paper on a bulletin board at school.
But parents have long been divided over whether their kids should be "friends" with teachers on Facebook. They are concerned about privacy. And the decision by Baden-Württemberg's ministry of culture has re-ignited the debate.
"It's high time the culture ministry tackled this issue," Selman Özen, the head of the state's schools' advisory committee, told DW.
In addition to privacy, Özen cites other issues.
"Kids shouldn't be made to sign up for social networks, just so they take part in school activities," he says.
Özen says it is also important to maintain an "educational distance" - which can hard if teachers and school children regularly communicate privately via social networks.
Many teachers are confused about the new ban. Some say it is unclear when a Facebook conversation should be considered a work conversation, or how violations of the ban will be handled.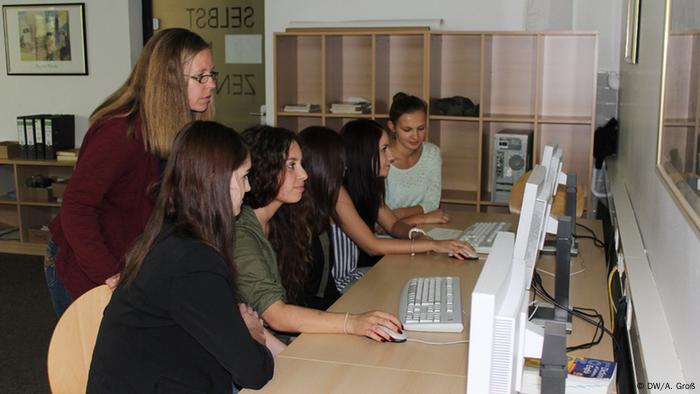 Teachers will still have to teach social networks and social media in the classroom
The other aspect that may be confusing teachers is the fact that they may still have to teach social media in class. This is allowed. They may have to explain the functions, advantages and disadvantages - as well as the risks - of social media.
Possible alternatives
As an alternative to social networks, Baden-Württemberg's culture ministry suggests using letters and encrypted emails.
But Rolf Busch of the federal association for education says email accounts for teachers at schools can be insecure, or fail to adhere to data protection criteria. He says the culture ministry should instead agree on new standards and introduce clear instructions.
Selman Özen says it is more a question of the division of labor.
"Teachers should use emails and notes on the bulletin board. School children can then share the information on social networks," he says.