At an Arab League meeting in Cairo this past Sunday (31.12.2012), Lakhdar Brahimi - the UN envoy to Syria - warned that 2013 could see the deaths of more 100,000 Syrians if no measures are taken to stop the Syrian civil war. As he spoke, rebels in the northwestern city of Aleppo were preparing to lay siege to the local airport.
The January 1 airfield attack resulted in retaliatory mortar fire raining down upon the streets of Aleppo. The Syrian Observatory for Human Rights, an organization based in Britain, later claimed that rebels had shot down a passenger plane preparing for take-off. The rebel attack was intended to disrupt supplies of weapons and munitions to President Bashar Assad's regime. That airport is now closed.
The next day, Syrian jets aerially bombarded a crowded gas station in a northern Damascus suburb. A handheld video of the inferno, which shows a Syrian civilian burning to death while seated atop his motorcycle, is making its rounds on the Internet.
By the end of those two days, 150 Syrians had died, the Syrian Observatory for Human Rights claimed, indicating a yearly total of approximately 25,000 dead - and not 100,000, as UN Envoy Brahimi believes. But they do corroborate the diplomat's prediction for Syria's future.
Syria, Brahimi believes, will go through "hell or a political process."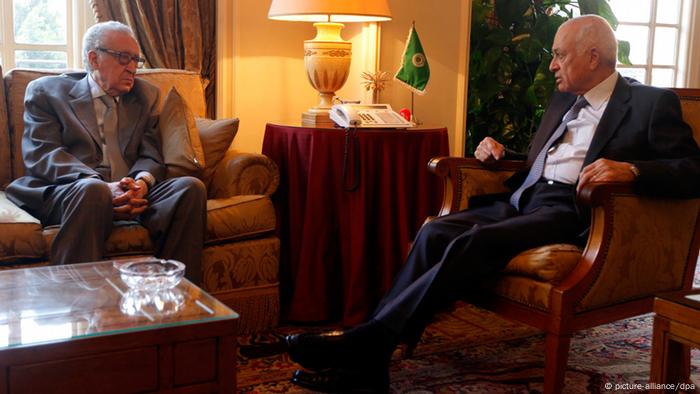 Brahimi (left) speaks to the Arab League Secretary Genera Nabil al-Arabil in Cairo, shortly after a visit to Russia
Hell or politics?
Bassma Kodmani, executive director of the Arab Reform Initiative, told DW she thinks "the fighting will unfortunately continue, as there is no prospect for any end to the violent repression."
The opposition has been forced to military action, she says. Continued military action puts pressure on the Syrian regime, as well as on outside countries - particularly Russia, but also Iran - and indicates that "the regime has no prospects of winning, and therefore the terms of a political settlement need to be acceptable to the opposition."
Jeffrey White, a defense fellow at the Washington Institute, sees a clear case for the rebels winning the war. "The idea that this is a bunch of guys running around without tanks, artillery or anti-aircraft weapons - that's not the case anymore," he said. "These rebel groups are getting increasingly heavy weapons - they're seizing them from the government," he said in an interview with Deutsche Welle.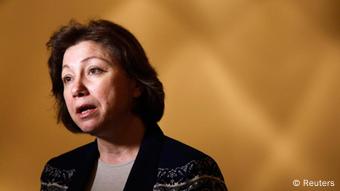 Opposition leaders fear for their lives, Kodmani said
White sees the attack on the Aleppo airfield as part of a cross-provincial rebel strategy for northern Syria - multiple airports have been taken over. As for the government bombardment of the Damascus gas station, he believes it too has been both deliberate and misguided.
"Attacking gas stations or hospitals or bakeries - that does not work. It has solidly turned the vast majority of the population against them," White said. "I don't see Assad surviving this process. Certainly not as leader. In my view, the regime is doomed."
After the civil war?
Whether the regime dissolves slowly, in a process White calls "provincial dismantlement," or quickly, as part of a "chaotic collapse," both Jeffrey White and Bassma Kodmani see work to be done in the interim.
"There is no explanation as to why the international community isn't able to organize humanitarian aid in a decent manner," Kodmani said, referring to the 500,000 documented Syrian refugees, most of whom are living in shelters in Turkey, Lebanon or Jordan. Aid provided is "way below what is required for these populations to survive."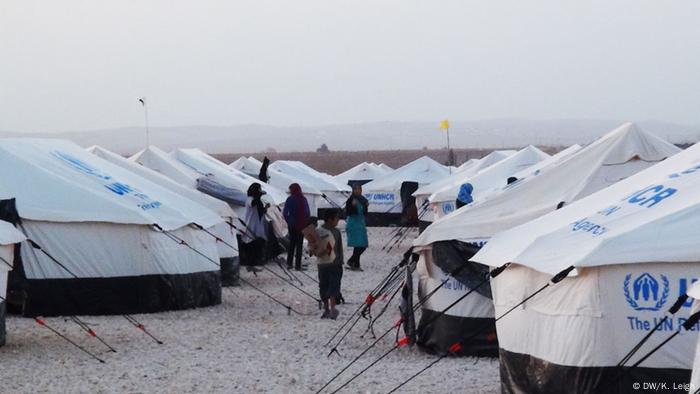 A few of 40,000 Syrian refugees at the Jordanian refugee camp of Zaatari
White believes a different set of politicians should be working together at the moment - those of the Syrian Opposition Coalition. "Armed groups are going to be in control of a lot of ground when this is finished," he said. "Political leaders have to be in contact with armed elements, and that's a process that should be worked on now."
There are other worrying signs. Some rebel units have been involved in well-documented executions of prisoners. And while Syria is not what White considers a "wildly Islamic" country, its strongest rebel forces are Islamist, lending an image of Islamic extremism to the movement and creating a very real tension that may rupture during the political transition.
With regard to the supposed 100,000 deaths in Syria, however, both White and Kodsami view UN Envoy Brahimi's prediction as a well-intentioned, if inflated, means of drawing attention to the Syrian civil war.
As to Syria's choice of "hell or a political process," White said that the country is "very likely to go through both."