A German agricultural research institute took pains to explain to a worried public that components from genetically altered livestock feed are not carried over into a cow's milk, but environmentalists at the activist group Greenpeace are nonetheless saying more studies should be carried out.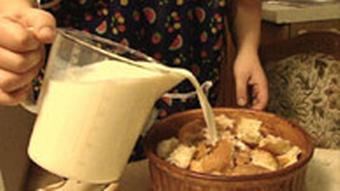 A study done in 2001 was recently brought to light by Greenpeace, which claims the test showed that particles of genetically altered feed had made its way into cows' milk.
A case of contamination?
Scientists from a Munich-based research group who carried out the tests said there were indeed genetically altered particles in the milk -- but said the results were scientifically irrelevant, because the test samples were most likely contaminated.
Professor Heinrich Meyer of the Weihenstephan Center for the Study of Milk and Food Products at Munich's Technical University, explained that in the 2001 study, samples taken from the Association of Milk and Milk Products in Hessen were sent to the Weihenstephan research institute, and "showed surprising indications of traces" of genetically altered materials.
But the testing samples had been sent by a private party and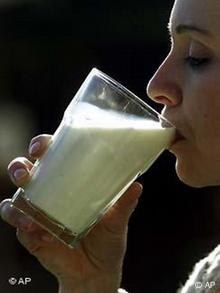 weren't part of a scientific study, Meyer explained. Thus, the quality of the samples was unclear, making the study irrelevant, he said.
The result did prompt the Weihenstephan institute to set up its own follow-up studies in 2003, which failed to repeat the initial findings.
Careful about samples
"The results of the first study results have no basis, because there was no decent control group," Weihenstephan's Meyer told DW-WORLD. And the results had never been published because the conditions on the farm where the milk had been taken from were unknown.
"It is always a problem to work with samples from third parties. You can't publish material like that," she said.
Greenpeace agrees that the particles found in 2001 could have gotten into the milk via feed-dust in the milking barn. But Greenpeace's genetic-technology expert Henning Strodthoff told news agencies that they also could have traveled through the intestinal wall of the cow, and via the blood into the milk.
"That would be one possibility, but in the end, we really don't know," he said.
Germany has a popular brand of milk products called Weihenstephan, but the company has no connection to the research organization or this study.