Brazilis known for its contrasts. The emerging market is attractive for international pharmaceutical companies, yet many Brazilians live in poverty and rely on low-cost drugs when they get sick.
To that end, the German non-governmental organization "Federal Coordination of Internationalism" (BUKO) launched a pharmaceutical campaign to investigate business practices of three international pharma companies that have been operating in Brazil for decades: Bayer HealthCare, Baxter and Boehringer Ingelheim.
For the study, which ran from January 2011 to June 2012, the organization examined the companies' products, pricing and marketing. Despite mentioning some positive aspects, the study's authors delivered a negative conclusion, pointing to high prices that blocked access to essential drugs, dubious and, in some cases, even dangerous drugs and misleading marketing practices.
More studies to follow
The Brazilian study, "At the Expense of the Poor," follows an earlier one conducted by the group in 2010 involving the same companies in India. The situation in South Africa will be the focus of a study planned for next year.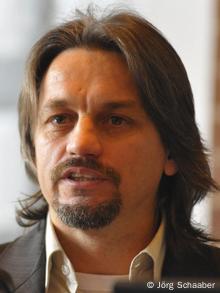 Rogério Hoefler questions how products are marketed
Of the three companies examined in Brazil, Germany's Boehringer Ingelheim was ranked as the one with the "worst" business practices. The report's authors were particularly critical of the company's painkiller "Buscopan Composto."
The drug contains the controversial active ingredient metamizole, which can cause side-effects such as "agranulocytosis." The condition causes a sharp decrease in white blood cells, which are important for the immune system.
Without providing exact figures, the study estimates that about one in 3,000 patients taking metamizole suffers from agranulocytosis.
The drug is prohibited in the United States, the United Kingdom, Australia and Sweden. In 1987, all medications containing it were banned from the German market, and approval to produce it was revoked three years later. But as a single agent, metamizole can still be used in certain clearly defined situations, according to the German Drug Commission.
Ethically questionable marketing
In Brazil, by comparison, "Buscopan Composto" is still available over the counter as tablets or drops. In fact, the painkiller is on the list of drugs recommended by the National Health Surveillance Agency (ANVISA), which approves and controls all drugs in the country.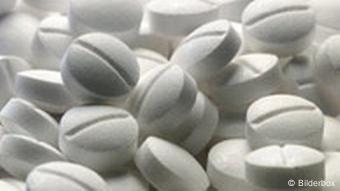 Developing new drugs can cost billions of euros
"ANVISA is only a little over 10 years old - it's still in its infancy," says Rogério Hoefler from the Brazilian Chamber of Pharmacists, which participated in the study.
The way the product is marketed, Hoefler says, is ethically questionable. He believes companies are taking advantage of weaknesses in the Brazilian health care system. "Even though they know that certain agents are not suited for the market, they sell them as long as the government allows," he points out.
BUKO believes Boehringer Ingelheim continues to sell metamizole for economic gain. Buscopan Composto is one of Brazil's best-selling drugs. It accounted for 11 percent of the company's sales last year.
"The responsible national authority decides whether or not to approve a drug in a country," Boehringer Ingelheim spokesman Michael Kagerbauer told DW. "Boehringer Ingelheim only sells drugs that have a positive benefit-risk assessment – in other words, where the benefits outweigh the risks."
Convinced of safety and effectiveness
The drug is approved in more than 20 countries, including Argentina, Belgium and Spain, according to Kagerbauer.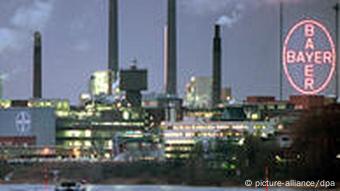 Bayer HealthCare disagrees with the study
Members of BUKO's pharmaceutical campaign have maintained a critical dialog with Boehringer Ingelheim for years, arguing that the drug is dangerous and should be removed from the market.
The company disagrees. "We are convinced of the product's safety and effectiveness," said Kagerbauer.
In 1990, Brazil set out to launch a health system aimed at guaranteeing access to free basic medical care for all its citizens. Also, the state-run pharmacies, known as "Farmacias Popular," would either sell critical drugs for less or provide them free of charge.
According to a pharmaceutical study, however, around 40 percent of the drugs to be provided for free are not available in the state pharmacies. These can only be purchased in private pharmacies and at a much higher price.
Only affordable for the wealthy
The state hospitals also lack sufficient personnel and equipment, unlike the private hospitals, which are much better equipped, but also more expensive. Only wealthy Brazilians can afford to purchase private health insurance to complement their state coverage.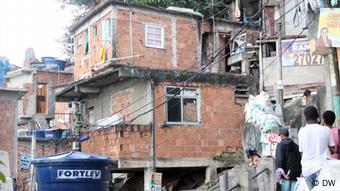 Many poor Brazilians can't afford higher-priced drugs
High drug prices are a central criticism of the study. About one fourth of Baxter's drug assortment in Brazil is in the up-market sector.
Leverkusen-based Bayer HealthCare manufactures "Nexavar," is a highly effective drug to treat liver cancer. In Brazil, a package of 60 tablets costs about 2,940 euros ($3,851) - a price that is prohibitive for even the middle class.
Bayer attributes the high price to research and development costs. But sorabenib, the active ingredient in Nexavar, was developed by a smaller company as contract research, argues the study's authors.
"The assertions and numbers published in the study are false," Bayer spokeswoman Kerstin Crusius told DW. "Nexavar stems from a joint research project in which we collaborated with our partner to explore and develop new drugs to combat cancer. The development of a new drug is a long, complex and risky process that costs more than a billion euros."
Members of BUKO's pharmaceutical campaign are also critical of Bayer's "Supradyn Pré Natal" vitamin supplement. They claim it contains 25 different active ingredients, which, when they interact, can cause unpredictable reactions. And they criticize the products advertising, which involves a television commercial with a mother and her son taking a vitamin tablet together along with eating fast-food.
Abiding by the law
Spokeswoman Crusius maintains that Bayer abides by all rules governing global advertising. "All our marketing activities carried out worldwide are in strict accordance with national standards and laws," she said.
In fact, Bayer HealthCare vehemently criticizes the study conducted by the BUKO pharmaceutical campaign. "The published study," the company said in a statement, "only partly describes our activities while neglecting others, such as our involvement in the area of the chagas disease. And it also contains factual errors."