Sir Jimmy Savile was one of Britain's best known TV personalities, and for many years a well-loved star. He is thought to have raised over 40 million pounds ($64 million) for charity, and presented some of the BBC's most popular shows.
But in the space of just over a year, following his death in October 2011, his reputation has taken on a very different hue. Over 300 people have come forward claiming they were abused by the star, leading the police to pronounce that he could be one of the UK's most prolific sex offenders.
A life in showbiz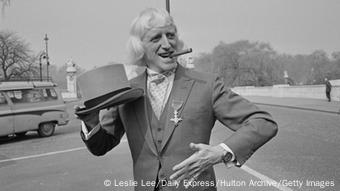 Jimmy Savile made friends throughout the British establishment
Savile joined the BBC in the 1960s, and eccentricity and flamboyance were always part of his on-screen persona: A shock of white hair, crazy sun glasses, a big cigar, bright tracksuits, and chunky gold jewellery were his stock in trade. By the 70s, he'd moved into children's television, presenting "Jim'll Fix It," the show which purported to make children's dreams come true.
But it is now claimed that Savile abused and manipulated many of the people who appeared on his shows, promising his young studio audiences more screen time or a coveted Jim'll Fix It medal in return for sexual favors.
Abuse
Karin Ward was one of those women who appeared on Savile's shows. In November last year, shortly after his death, Ward gave a television interview detailing his abuse of her, and other young women she knew in the 70s.
"He wanted me to do things for him, he wanted me to fondle him, he asked me for oral sex, and I didn't want to, and he promised me that if I gave him oral sex, he would arrange for me and my friends to go to television centre, and be on his TV show," Ward told the BBC's Newsnight program.
And given that inducement, Ward reluctantly complied with Savile's demands.
"I was 14, of course I wanted to go to television centre. I didn't want to give him oral sex, because I thought it was disgusting, but I did it."
A culture of silence
But the allegations go beyond Savile's work at the BBC. Many of the accounts center on Savile's charity work - in which he appears to have targeted damaged and vulnerable young people, in institutions which were meant to look after them. Many of his victims say that they did try and speak up at the time, but either weren't believed, or weren't listened to.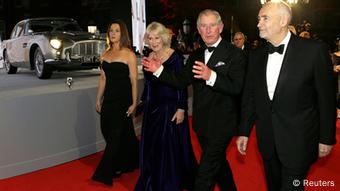 Prince Charles led tributes to Savile last year when he died at the age of 84
"There were rumours in television, in the music industry, in Fleet Street, and I'm told even within the NHS." says Esther Rantzen, founder of the child protection charity ChildLine, who was working in another part of the BBC at the same time as Savile.
If his behaviour raised alarm bells at all, it seems it was dismissed as "just Jimmy's way."
The other problem is of course one of proof. Rantzen adds: "The trouble with a rumor is it's not something you know. In order to know something as a fact, it must either have happened to you, or you must have seen it happen. Nothing else stands up in court. And nothing else would permit a newspaper to publish, or a program to broadcast."
Power and institutions
As well as receiving a knighthood in 1990, Savile also received a Papal honour from the Catholic Church. He even liked to boast of his royal connections - he was on good terms with Prince Charles and the late Princess Diana, with exchanges of Christmas cards and invitations to dinner. Prince Charles led tributes to Savile on his death last year. Questions are now being asked about how Savile was able to get right to the heart of the British establishment.
But it's the BBC which is at the heart of this storm: There are questions about the way the corporation has handled the affair. The BBC's flagship news program, Newsnight, carried out an investigation into Savile late last year, but that was shelved shortly before the editing process. The reasons for this have yet to be fully explained.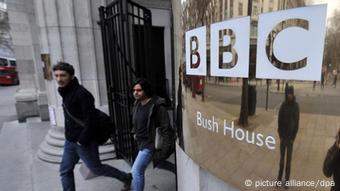 The BBC has been accused of covering up the allegations into Savile's sexual abuse
Last week, Newsnight's sister program, Panorama, broadcast a hard-hitting documentary about the Savile scandal, in which they interviewed Newsnight producer, Meirion Jones. Jones claimed he had sent his editor an email in which he cautioned against not broadcasting such explosive material:
"I was sure that the story would come out one way or another, and that if it did, the BBC would be accused of cover up. In fact I wrote an email, saying 'the story is strong enough, and the danger of not running it is substantial damage to BBC reputation.'"
A prescient email given the explosion of recent weeks. The BBC now stands accused of two grave offences, squashing an exposé of one of its biggest stars, and then broadcasting a eulogy of him knowing the allegations.
BBC cover-up?
The new BBC Director General, George Entwhistle, appeared before a parliamentary committee, earlier this month, to answer questions about what he knew then and now. The editor of Newsnight has been suspended on full pay, pending investigations. The corporation continues to stand by its story that it did not pressure the editor into dropping the story.
Even Prime Minister, David Cameron has weighed in on the controversy, saying, "The nation is appalled, we're all appalled by the allegations of what Jimmy Savile did. And they seem to get worse by the day, and so every organisation which was involved with him, needs to get to the bottom of what happened."