Crossbreeding has been observed for the first time among sharks in a development that scientists are calling "evolution in action."
Australian researchers say the hybrid offspring of a tropical shark and its cousin found in cooler waters will inherit a greater range than its parents.
A total of 57 offspring of common blacktip and Australian blacktip sharks were found in waters off Australia's eastern coast, researchers said.
"It's very surprising because no one's ever seen shark hybrids before," Jess Morgan of the University of Queensland, the lead researcher, told the AFP news agency.
"This is not a common occurrence by any stretch of the imagination."
Morgan and others said the widespread interspecies breeding across 2,000 kilometers (1,243 miles) of the eastern Australian coastline indicated that the sharks are dealing with the effects of rising sea temperatures.
Territorial expansion
"Hybridization could enable the sharks to adapt to environmental change," said Jennifer Ovenden, of the Queensland Department of Primary Industries and Fisheries, in a statement.
The smaller Australian blacktip favors tropical waters in the north. Its more common cousin is found mostly in sub-tropical and temperate waters, like along the south-eastern Australian coastline.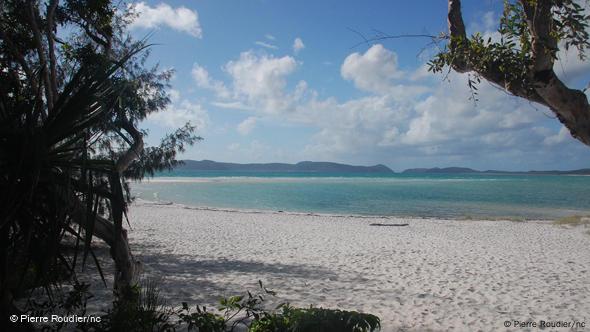 There could be a new predator on Australia's beaches
"If it [the Australian blacktip] hybridizes with the common species it can effectively shift its range further south into cooler waters, so the effect of this hybridizing is a range expansion," Morgan said.
Researchers from the University of Queensland, James Cook University and the states of Queensland and New South Wales used body measurements as well as genetic testing, including a nuclear DNA marker inherited by both parents, to confirm the hybridization.
The researchers made the discovery while monitoring shark populations off Australia's eastern coast. Genetic testing proved that sharks that looked to belong to one species belonged more genetically to the other, Morgan said.
Colin Simpfendorfer of James Cook University's Fishing and Fisheries Research Centre said in a statement that more work needed to be done to tie climate change to the species' hybridization.
He added that blacktip sharks are among the most understudied species in tropical Australia.
Genetic mapping will help establish how long the sharks have been interbreeding.
The phenomenon could be recent or it may have been happening unbeknownst to scientists for generations.
"The results of this research show that we still have a lot to learn about these important ocean predators," Simpfendorfer said.
Author: Sean Sinico
Editor: Nathan Witkop