In the two-hour hearing on Thursday, Schily angrily rejected the criticism he "behaved in a totalitarian manner," an accusation he said was based on "misquoted statements."
Schily unleashed the wrath of German publishing houses as well as parliamentarians across the political spectrum when he approved raids on Cicero's offices and the home of a member of its staff in response to an article quoting Federal Criminal Police Office (BKA) documents meant only for internal purposes and classified as "secret."
Press freedom no excuse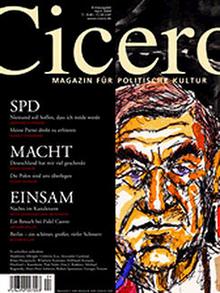 Cicero's summer edition
Ever since the September raids took place, Schily has maintained they were in keeping with correct procedure and that freedom of the press in the country "does not justify breaking the law." Publishers, meanwhile, described the raids as press harassment.
Schily reiterated his belief Thursday that press freedom and the fight on terror were no excuse for a journalist to breach the law by publishing classified documents.
"The principle of source protection does not hold for criminals," he said.
"Freedom of the press is not questioned when investigative journalism unearths scandals," said Schily recently. "But that does not mean that every classified state document should be made available to journalists."
"The majority of the committee made it clear that they take a different view of this matter to Otto Schily," said one committee member.
BKA suspect leak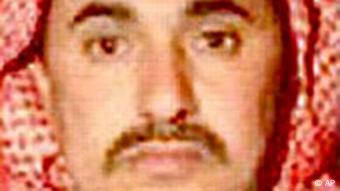 Abu Musab al-Zarqawi
The offending article by Bruno Scirra about the Jordanian terrorist Abu Musab-al-Sarkawi (photo) had prompted police to search Cicero's offices and Schirra's home, copying his hard drive and confiscating 15 boxes of documents, in a move believed to have been ordered by Schily himself
Schirra had used a leaked BKA document as one of his sources for the story, and critics say the Office masterminded the Cicero raid in order to identify who was responsible for the leak, believing the guilty party to be someone from its own ranks. In fact, its official reason for the raids was to establish whether Schirra was an accessory to betrayal of state secrets.
Appeasing the critics
However, the raid inevitably unearthed documents with no bearing on the case, and press and politicians alike were quick to protest. Schily insisted the state had a right to defend itself against breaches of state secrecy.
A former radical lawyer for the RAF terrorists in the 1970s who once argued that violence against the West German state was justifiable "resistance against the Auschwitz generation," Schily managed to appease his critics Thursday, admitting he had adopted the wrong tone in the matter and stressing that he had never personally ordered the search, pointing out the order did not come from his ministry but from Potsdam's public prosecution.
He told the committee that his involvement had been "indirect," and all he did was approve an investigation -- a "formal procedure" required of his office in cases of suspected breaches of state secrecy.
Wolfram Weimer
Observers say that with his appearance before the committee, Schily has managed to avert further controversy. But Cicero's editor-in-chief Wolfram Weimer says the affair is far from over, announcing Thursday that the magazine may yet be turning to Germany's Constitutional Court.
"We plan to fight back with all the legal and journalistic means at our disposal," he said.