The southern African regional bloc SADC has appealed for billions of dollars to help people affected by an El Nino-induced drought.
On Tuesday, the Southern African Development Community declared the drought a regional disaster.
Over 40 million people have been affected by the drought. 23 million of them require immediate humanitarian aid, SADC says.
Huge funding gap

El Nino - a temporary weather phenomenon- causes shifting weather patterns across the globe. In Southern Africa, erratic or missing rains have led to two consecutive bad harvests and mass deaths of lifestock.

So far, SADC members have managed to raise $ 341 million ( 310 million euros) for food aid.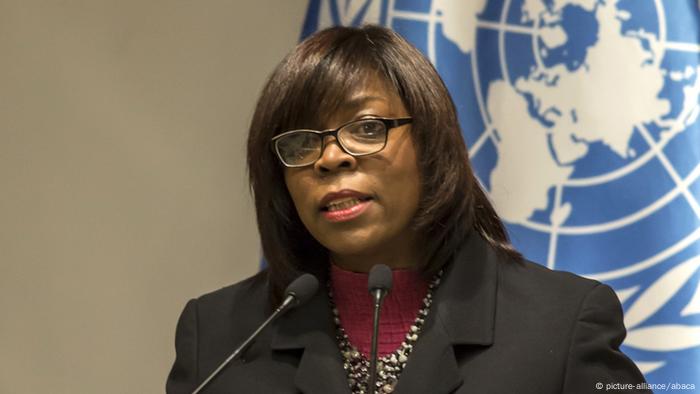 WFP director Ertharin Cousin wants the international community to assist SADC countries
"There is a gap now of $ 2.4 billion that is left," Margret Nyirenda, SADC's director for food agriculture and natural resources, told DW.

"In terms of how to raise this money, it is up to all citizens, regionally, internationally, locally," Nyirenda said.
'A clarion call to act faster'

The declaration of a regional disaster by SADC includes the approval of a regional logistics team to co-ordinate the immediate response as well as long term measures to reduce the impact of the drought.
World Food Program´s Executive Director Ertharin Cousin told DW that SADC`s declaration of a regional disaster must be a clarion call for donors, national governments and the humanitarian community to act faster.
"While these governments are committing their own resources in an unprecedented manner they also need financial assistance from the international community. They just don't have the financial resources within their own coffers to address challenges of food insecurity," Cousin said.
Did SADC act too late?

Lesotho, Malawi, Namibia, Swaziland and Zimbabwe have already declared national drought emergencies. South Africa has a drought emergency in state in eight of it's nine provinces. Mozambique declared a 90 day "red alert" for some areas.
But some experts think the call for aid from SADC is coming too late.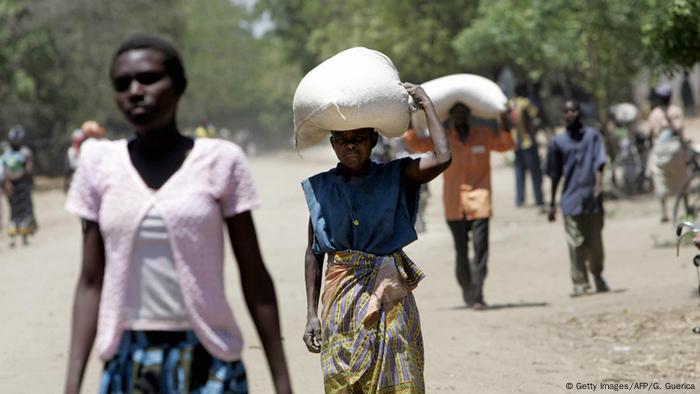 Over 40 million people need food aid
"Its not a good decision because I have to find out why in the first place they had to wait until this stage to start asking from the donor community," James Shikwati, director of the Interregional Economic Network think-tank, told DW.

"It is never too bad to seek for assistance, but deeper questions need to be raised in terms of what governments were doing before reaching this state of affairs" Shikwati said.
More than 60 million people need help across the globe

The United States, Britain and the European Union have pledged more than $ 461 million (420 million euros).
According to the United Nations, more than 60 million people in 22 countries across southern and eastern Africa, Central America and the Pacific are facing food shortages because of El Nino.
El Nino has also affected livestock with some 643,000 drought-related livestock deaths reported in Botswana, Swaziland, South Africa, Namibia and Zimbabwe.