Kremlin spokesman Dmitry Peskov on Monday described as "groundless" and "biased" the allegation that foul play had brought the plane down.
Previous official inquiries have established that pilot error and bad weather caused the jet to crash in Smolensk, western Russia, on April 10, 2010, killing the then Polish President Lech Kaczynski and 95 other mostly senior officials. But in a weekend university lecture, Polish Defense Minister Antoni Macierewicz appeared to suggest the president was deliberately targeted.
"After Smolensk, we can say that we were ... the first great victim of terrorism we now see playing out before our eyes," he said.
The minister also suggested the crash was orchestrated in response to Poland's 2009 request to define the World War II Soviet massacre of Polish officers in Russia's Katyn forest as "genocide."
"There is no doubt about the fact that what happened ... was meant to deprive Poland of a leadership that was leading our nation toward independence," Macierewicz added.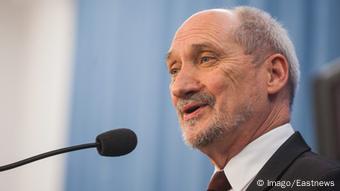 Macierewicz: Plane crash an act of "terrorism"
Quick retort
The minister's statements triggered an immediate response from Moscow. Kremlin spokesman Peskov pointed out that the circumstances surrounding the crash had already been thoroughly investigated.
"Based on all that, we can call such statements groundless, unobjective, and not having anything in common with the real circumstances of this tragedy," Peskov said.
In Poland, Rafal Trzaskowski from the opposition Civic Platform party dismissed the accusations as "terrifying."
"If the defense minister in some way accuses a state of terrorism, we can only be terrified, because one does not leave acts of terrorism without a response," the former deputy foreign minister told reporters.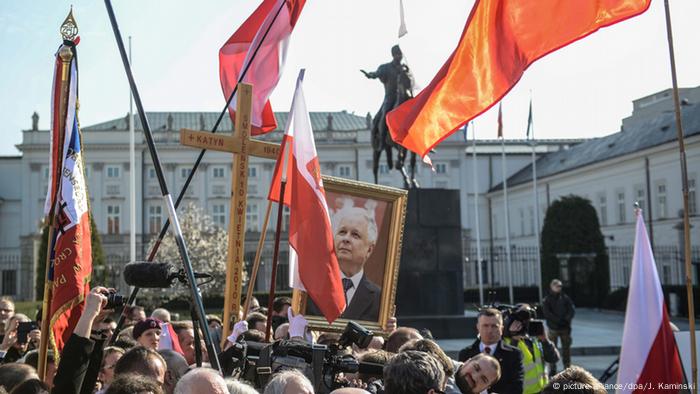 Poles marked the fifth anniversary of the Smolensk crash in 2015
New probe
Right-wing politicians in Poland have long insisted the crash was no accident. The ruling conservative Law and Justice Party (PiS), which swept to power last October after eight years in opposition, last month launched a new probe into the crash.
It said key facts pointing to "Russia's responsibility" had been "hidden" during investigations carried out under the previous government.
Nearly one-quarter of Poles believe the air crash was an assassination, according to a poll last year.
nm/kms (Reuters, AFP)