The concept of invisibility has been present in science fiction for well over a century.
One of the earliest examples was in 1933, when Claude Rains starred in the film "The Invisible Man," who took "monocane" and became undetectable to the human eye. The film was an adaptation of the famous H.G. Wells novel published nearly 40 years earlier, one of the first science fiction stories to describe invisibility.
Later in the 20th century, in the world of comics, Sue Storm of the Fantastic Four uses her "psionic" powers to throw mysterious fields around herself or other objects, rendering them invisible. More recently, the popular fictional character Harry Potter also shows off his invisibility cloak.
However, inspired by this fictional inspiration, within the last 15 years, scientists around the world have made significant advances in invisibility research and materials science.
Now, researchers at the University of St. Andrews in Scotland have come up with a new material they call "meta-flex," which is another step in the process of creating flexible materials that can cloak an object from visible light.
Their research was published Thursday in the New Journal of Physics, a production by the Institute of Physics and the Germany Physical Society.
"In the last ten years there has been a lot of excitement around these new materials which are called metamaterials," said Andrea Di Falco, the lead researcher on the project, in an interview with Deutsche Welle. "They could be used in materials that for example could be wrapped around an object to make this object invisible."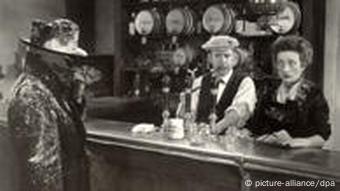 Claude Rains took a potion to turn invisible in a 1933 film - it's done differently today
Flexible cloaking device on the way
Those "fields" created by Sue Storm and the fictional boy wizard actually contain an bit of real science within then, since they are also bending light around themselves to disappear. Scientists today are working with that same principle, according to Di Falco.
But up to now, the cloaks that have shielded object from some frequencies of light - in the terahertz and near-infrared range - have been realized on rigid surfaces.
Di Falco's team has been working on fabricating a flexible material so that "all the physics, all the phenomena that are shown in a rigid and flat geometry will also exist in a flexible one."
"We are one step closer to the realization of invisibility cloaking that really looks like a piece of cloth instead of something rigid," he added.
The team developed a complicated technique in which meta-atoms - the constituent part of metamaterials - are freed from the hard substrate they are constructed upon. Di Falco and his colleagues say stacking them together could create an independent, flexible material which can be adopted for use in a wide range of applications.
Metamaterials are a relatively new class of materials whose properties are based on structure rather than their chemistry - and those properties are ones which may not occur in nature.
They possess a negative refraction index, meaning they can bend electromagnetic waves, including light, around an object. The metamaterial surface can trick the eye into thinking an object is not there by bending light away as it refracts from the surface.
"Metamaterials give us the ultimate handle on manipulating the behavior of light," Di Falco said.
High hurdles remain
But full invisibility is still a ways off on the horizon, if it even comes. The main obstacle is cloaking all many frequencies in visible light at the same time.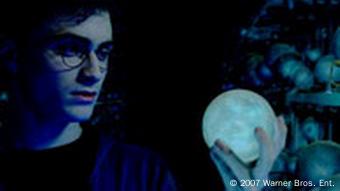 A real version of Harry Potter's invisibility cloak won't go on sale any time soon
"When dealing with metamaterials, we cannot cover a broad band since metamaterial resonance is a narrow band," said Elena Semouchkina, an associate professor at Michigan State University whose team created a cylindrical cloaking device made of glass, in an interview with Deutsche Welle.
The fine tuning is the difficult part, especially when it comes to objects of irregular shapes and that pesky full spectrum of visible light.
"Right now we are bound to a specific shape of an object and frequencies," she added. "Different qualities demand different mathematics and material properties, and we aren't quite there yet."
Applications abound
The application possibilities of invisibility cloaks are enormous, especially in the military and security areas. But there are other applications for metamaterials, such as building a "perfect lens" microscope to view particles smaller than the wavelength of light used to view them - something not currently possible.
Or, according to Di Falco, his meta-flex material could be placed on disposable contract lenses, creating superlenses for visual prostheses.
On the battlefield, metamaterials in the creation of a new lens could allow soldiers to be able to see pathogens and viruses that are currently impossible to detect with any visual device.
"Research is moving pretty fast actually and definitely in a couple of decades, a few applications that really work will appear, I'm sure," said Semouchkina.
Author: Kyle James
Editor: Cyrus Farivar