People younger than 18 can no longer buy Rammstein's new album "Love Is There for Everyone," according to a decision released this week by the Federal Department for Media Harmful to Young Persons.
The Department cited the popular German band's use of explicit, sado-masochistic imagery and texts as reasons for placing their album on the index. The decision also prevents buyers from purchasing the album by mail and prohibits public advertisements for the CD.
Members of Rammstein, known both in Germany and abroad for their heavy-metal music, expressed frustration with the Department's decision and charged it with having a "bourgeois understanding of art."
A more conservative stance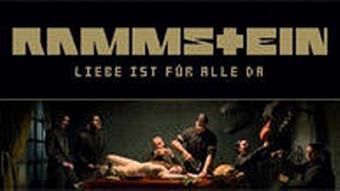 Images from Rammstein's new album have caused controversy
Some have also questioned whether indexing the album represents a public relations stunt that emphasizes the new German government's more conservative politics.
Ursula von der Leyen, head of the Federal Ministry of Familiy Affairs and member of the conservative Christian Democratic Party (CDU), directed the Federal Department for Media Harmful to Young Persons to come to a decision on the album. The Department issues its independent assessment of questionable media content presented to it by groups like schools, the police and youth organizations.
The Department has not indexed an entire album from a famous German band since 1987's "Debil" by Die Aerzte.
However, the band's themes do not seem to have prevented "Love Is There for Everyone" from being a hit. Over 300,000 albums have been sold, and the CD continues to top German album charts.
gw/dpa/AFP
Editor: Kate Bowen