Noor Ebrahim used to live in Cape Town's District Six. He remembers the day the bulldozers came.
"I was standing right there when they demolished my home in front of me," he told DW.
50 years ago, on February 11, 1966, the South African government declared District Six a white-only area under the Group Areas Act.
This was the name given to apartheid legislation, first passed in 1950, which condemned non-whites to live in the less desirable, underdeveloped areas. Residing in an area to which you were not allocated was a criminal offense.
District Six was once a vibrant multicultural community. "We had Jews, we had Muslims, Christians, Indians, Hindus, Africans, Portuguese, Chinese, Japanese, you name it. We had no problem with color or religion, but the apartheid government didn't like it," Ebrahim said.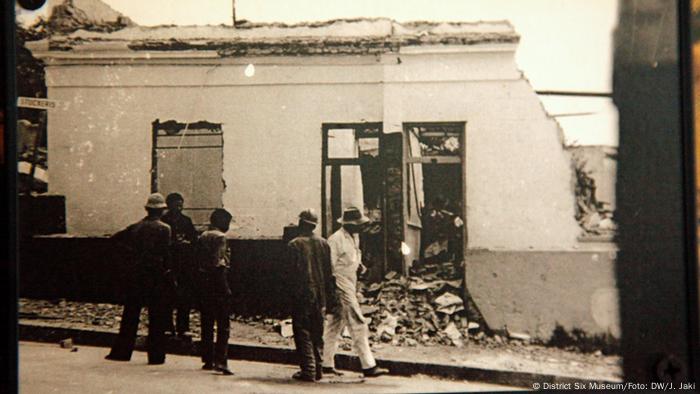 60,000 were forcefully relocated following evictions and the demolition of houses in District Six
Under the Group Areas Act, hundreds of thousands were evicted from valuable land in inner city districts across South Africa, tearing friends and families apart. Those who were displaced by the policy of racial segregation were forced to restart their lives in crowded townships.
Langa and Mitchell's Plain are two such townships in Cape Town. Today, they are crime hotspots. Despite the abolition of apartheid, the impact of the Group Areas Act is still visible.
"The geography of Cape Town is very much one of divide and rule and the radicalized ghettoes are still intact," said Mandy Sanger, head of education at Cape Town's District Six Museum.
Highways and railway lines were laid out, she said, to divide people into the areas to which they were assigned under apartheid.
By 1982 more than 60,000 District Six residents had been relocated to a less hospitable area 25 kilometers (16 miles) away.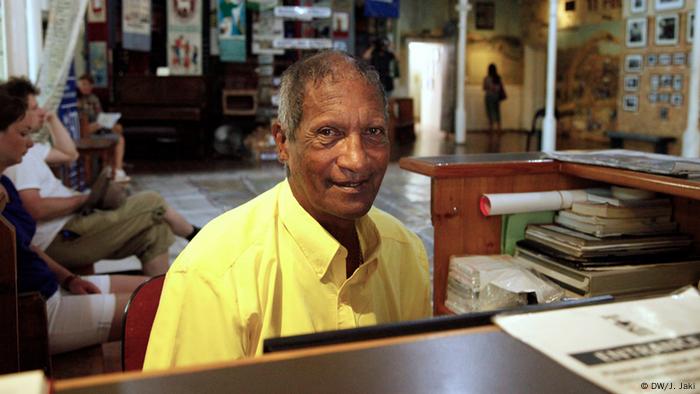 Joe Schaffer has no wish to return to District Six
Joe Schaffer also used call District Six home. He remembers the evictions.
"Friends, you didn't see them, kids you went to school with, they all just sort of disappeared. People you played sports with, they moved out," he said.
After the evictions
The only buildings the bulldozers left standing were places of worship and a few schools. But attempts by the authorities to redevelop the district after the demolition work failed to gain traction.
A Hands Off District Six Committee was formed to prevent investment and development after the evictions and it was still largely undeveloped when apartheid ended in 1994.
A District Six Civic Association started a land claims process and reconstruction began in 2003.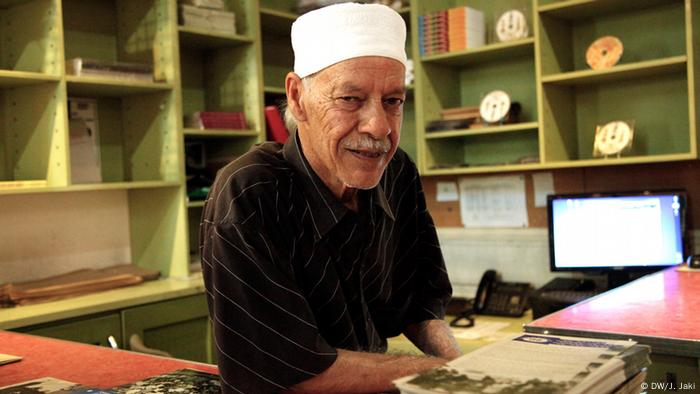 Noor Ebrahim hopes that his children or grandchildren will benefit from restitution even if he doesn't
On February 11, 2004, exactly 38 years after it was declared a whites-only area, South Africa's first black president Nelson Mandela handed the keys of newly built homes to the first returning residents. Both were in their eighties.
But only a few have followed them. So far only 115 new housing units have been built in District Six in the last 22 years. Bureaucracy and disputes between the District Six Working Committee and the provincial government have kept restitution at a snail's pace. More than 1,000 claims have yet to be settled. One of them was lodged by Noor Ebrahim.
"I am still waiting for my house, my name is on the waiting list and I am waiting patiently," the 72 year old told DW. If he doesn't live long enough, he hopes that at least his children or grandchildren will be able to return.
Joe Schaffer says there is nothing to return to.
"Everything that was familiar to me has disappeared, buildings, friends, families."