Search and rescue teams struggled in poor weather conditions on Monday to locate the site where an Aseman Airlines passenger plane that went down the day before.
Everyone on board Flight EP3704 died in a crash, Aseman Airlines spokesman Mohammad Taghi Tabatabai told state TV on Sunday. The plane was believed to be carrying 59 passengers and six crew members. Earlier reports put the death toll at 66.
Read more: Iran plans to buy aircraft from France to build up ageing fleet
The ATR-72 twin-engine turboprop disappeared from the radar about 45 minutes after taking off from Tehran and crashed near its destination of Yasuj, some 780 kilometers (485 miles) south of the Iranian capital.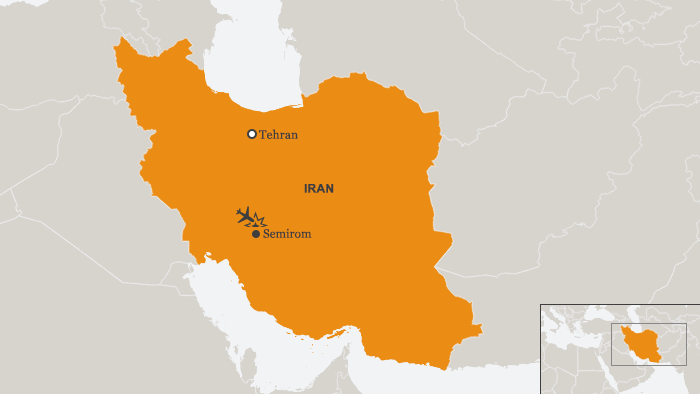 Heavy wind and snow in the area forced authorities to suspend the search on Sunday. Several helicopters scoured the mountainous region on Monday, but were also forced to return to base early due to poor weather conditions.
"Unfortunately due to strong winds and fog reducing visibility, it was not possible for helicopters to continue their search," a Red Crescent official told the ISNA news agency. Forty-five teams were also deployed to the remote region.
Read more: Iran receives first Airbus jetliner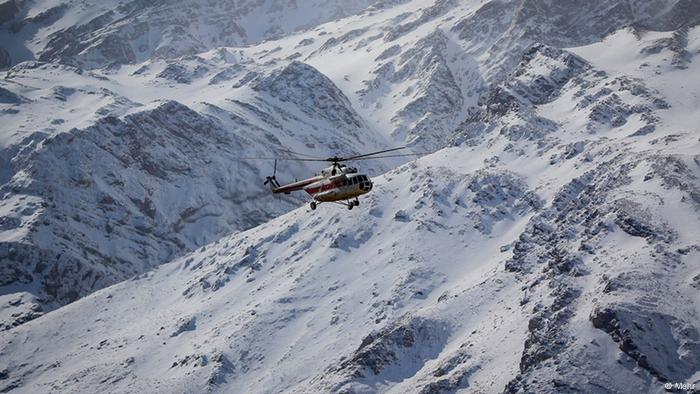 Investigation launched
Supreme Leader Ayatollah Ali Khamenei offered his condolences and encouraged everyone involved "to heal the sorrow of the families and relatives of victims," according to the the IRNA news agency.
President Hassan Rouhani said he had assigned officials to investigate the crash and apply measures to avoid similar incidents in the future.
Germany's foreign ministry issued its condolences via Twitter.
Aging aircraft
After decades of international sanctions against Iran, the country's commercial passenger aircraft fleet has aged, with air accidents occurring regularly in recent years.
Following the 2015 nuclear deal, Iran signed deals with both Airbus and Boeing to buy scores of passenger planes worth tens of billions of dollars.
Read more: What is the Iran nuclear deal?
rs, bik,law/ng (AP, AFP, dpa, Reuters)
DW's editors send out a selection of the day's hard news and quality feature journalism. You can sign up to receive it directly here.