Prosecutors believe Toledo (photo) received $20 million (18.7 million euros) in exchange for giving Brazilian conglomerate Odebrecht permission to build a highway connecting Brazil with the Peruvian coast.
Peruvian attorney general Pablo Sanchez told a local radio station Tuesday that his office would seek Toledo's arrest, saying the charges against the former president were "serious and grave."
The office of prosecutor Hamilton Castro, who has been heading the investigation of Toledo, formally delivered the arrest request to a judge later in the day asking that the ex-president be ordered held
in "preventative detention" for 18 months during the investigation. A hearing on the request was expected within 48 hours.
Authorities searched a house that Toledo owned in the Peruvian capital, Lima, on Saturday after they found $11 million in an associate's bank account.
Peruvian prosecutors believe that money was part of $20 million in bribes that Odebrecht acknowledged it paid to Toledo's government between 2001 and 2006. Odebrecht is active in engineering, construction, chemicals and petrochemicals.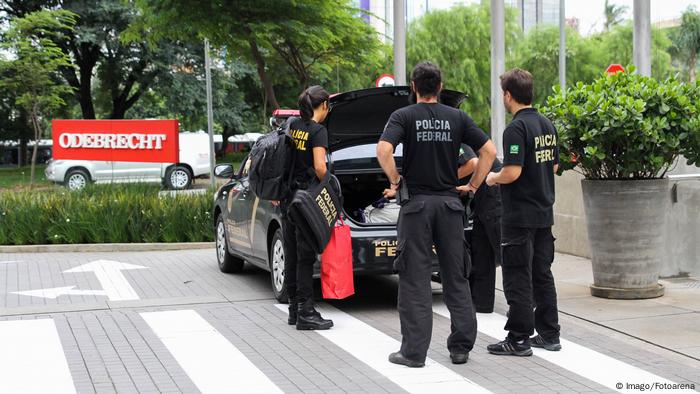 Odebrecht is under investigation
Unknown location
Toledo was last known to be in Paris, France, where he gave an interview with Peruvian newspaper "El Comercio." Toledo denied any wrongdoing in the interview.
"Say when, how and where and in what bank they've given me $20 million," Toledo said in the interview.
Toledo is a visiting scholar at the Graduate School of Education at Stanford University in California, and originally planned to travel there. However, he has stated he would travel back to Peru if he were guaranteed a fair trial.
Wide-reaching scandal
Toledo is the latest name to be linked to Odebrecht's ongoing scandal. Once Latin America's largest construction company, it has been linked to bribing officials in 12 Latin American countries, and is one of the companies at the center of the Operation Car Wash scandal that has engulfed Brazil. Odebrecht admitted in a US court in December that it distributed hundreds of millions of dollars in bribes to secure construction contracts across the continent, and agreed to pay billions in fines.
Authorities in Peru and throughout Latin America have been moving fast to charge officials accused of taking some $800 million in bribes that Odebrecht acknowledged paying in the plea agreement signed
with the US Justice Department.
Other Peruvian leaders have been linked to bribes from Odebrecht in recent months. The company said it provided $29 million in bribes to Peru. The bribes may also allegedly implicate previous Peruvian presidents Alan Garcia and Ollanta Humala.
Garcia has denied wrongdoing, but a number of individuals have been accused of accepting bribes from Odebrecht during Garcia's 2006-2011 presidency.
kbd/ (AP, Reuters)