On Wednesday (08.01.2014), a court in Zagreb ruled in favor of Josip Perkovic's extradition to Germany. The verdict, which is only the first-instance decision, didn't cause much of a commotion in Croatia. Neither the government nor the office of the president wanted to comment on the decision. The same goes for Prime Minister Zoran Milanovic's governing Social Democratic Party and for the largest opposition party, the conservative HDZ.
The European Commission had increased pressure on Croatia in late 2013 to honor the written agreements and comply with the German extradition order. It even implied there could be sanctions should the Croatian government not give in. Yet the EU did not comment on the newest developments either.
"Skeletons in the closet"
Germany has accused former secret police chief Perkovic of complicity in the murder of Croatian dissident Stjepan Djurekovic. The former oil magnate was killed in Wolfratshausen, Bavaria, in 1983. At the time, Perkovic was a high-ranking officer of Yugoslavia's State Security Administration (UDBA). The Communist elites' secret police was constantly persecuting politically active emigrants and so-called enemies of the Yugoslav state.
The German Federal Prosecutor's Office has demanded Perkovic's extradition since 2009 - but until now, nothing much had happened. So far, the former secret police officer has lived quietly in a high-end part of Zagreb and many foreign observers have wondered why Croatia is protecting alleged criminals.
Investigative journalist Zeljko Peratovic presents one possible explanation. The Zagreb reporter believes that Perkovic could know uncomfortable secrets about Croatian politicians and covert operations by the Croatian and former Yugoslavian secret service, which officials might not want in German hands. In the 1990s, Perkovic supposedly had close ties to former Croatian president Franjo Tudjman. After the country declared its independence in 1991, it was Perkovic who was responsible for establishing and leading the young nation's secret service. Today, he is still well connected to leading politicians, claims Peratovic.
Not a closed case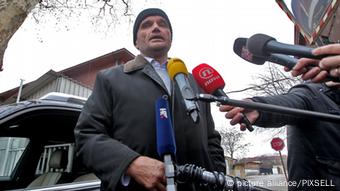 Perkovic's lawyer Nobilo doesn't trust Germany to give his client a fair trial
The Zagreb decision will likely not have been the final verdict: Perkovic's lawyer Anto Nobilo announced immediately after the verdict that his client would appeal to Croatia's Supreme Court. The Supreme Court now has three days to make a decision. Should they confirm the extradition order, Nobilo has already promised another appeal - this time to the Croatian Constitutional Court.
Perkovic's lawyer, one of Croatia's most famous defense attorneys, claims that his client cannot legally be extradited to Germany. His reason: the crime Perkovic stands accused of in Germany has already expired under Croatia's statute of limitations. At the same time, Nobilo has repeatedly voiced his concern that his client would not receive a "fair trial" in Germany.
Questionable witnesses
"I highly value the German judiciary," Nobilo told DW. "But what happened in Krunoslav Prates' trial cannot be considered fair." The lawyer is referring to a trial held in Munich between 2006 and 2008. Croatian emigrant Krunoslav Prates received a life sentence for complicity in Stjepan Djurekovic's murder. Josip Perkovic was named as the crime's organizer in the verdict.
Nobilo doubts the fairness of the verdict because of the lead witness: Vinko Sindicic, another former UDBA agent. He was convicted of attempted murder of another Croatian exiled politician in Great Britain and spent seven years in jail for his crime. Another witness for the prosecution was Boze Vukusic, who was charged with incitement to murder and also got seven years in prison.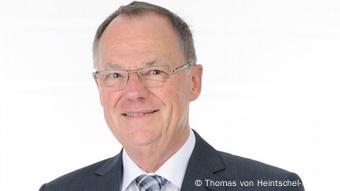 Judge von Heintschel-Heinegg stands by the decision he made in another trial against a Croatian agent
The judge in the Prates trial, Bernd von Heintschel-Heinegg, defended his decision to DW, saying Sindicic was an important witness whose testimony he trusted.
In court, Perkovic himself has also claimed that the extradition order is not just about his specific case. According to Croatian media, he said the German authorities were actually interested in the events of the Yugoslav Wars and in particular in illegal arms trade to Croatia during the UN-embargo. Perkovic supposedly added that this was reason enough not to extradite him - after all, Croatian national interests were at stake.
Trial in Croatia?
It's not a given that the Supreme Court will adhere to the Zagreb judges' decision. In similar cases in the past, it has also decided against extraditing Croatian citizens. Former German judge Bernd von Heintschel-Heinegg believes that Croatian authorities, too, "have an interest in staging the Perkovic trial in Croatia." He adds that it would also be possible to holdthe trial in Germany, but enforce a potential verdict in Croatia.