On viewing Joachim Löw's first post-World Cup teamsheet, brows around the world furrowed. Is that four center backs? Who's on the left? Where's Joshua Kimmich going to play then?
It was also difficult not to feel a sense of anticlimax. Had all this talk of new starts and lessons learned been, as many suspected, just that? Seven of the 11 men who started the 2-0 loss to South Korea that confirmed an early World Cup exit and seemed to end an era were selected against France.
Read more: Löw admits mistakes in Germany's failed World Cup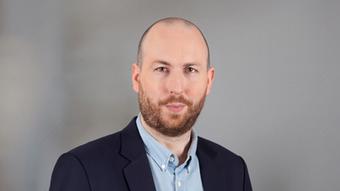 Of the four changes, two were enforced (Jonas Hector wasn't ready to play, Mesut Özil has quit the national team) and one was the reinstatement of Jerome Boateng, who missed the Korea game through suspension. So, in fact, Löw had only really chosen to ax Sami Khedira. Which we knew anyway.
There must have been a real temptation for Germany's long-serving boss to make a clean break and throw a couple of his collection of pacy, exciting fringe players in against the team that deposed his as world champions. But Leroy Sane, Julian Brandt and Kai Havertz sat watching as their teammates played out a scrappy first half of few genuine chances at either end.
Building from the back
"You're wrong if you think the only way up is with young players," said Löw to reporters before the game. "We have to regain the conviction of defending our own goal come hell or high water."
To give Löw his due, Germany did that. Matthias Ginter and Antonio Rüdiger were diligent in their wide defensive duties, though the latter's discipline left something to be desired, Kimmich was tidy in defensive midfield and Manuel Neuer was solid.
The four-center-back gambit is not a new one for Löw. His finest hour, the 2014 World Cup win, was largely built on those solid foundations, with a combination of Jerome Boateng, Mats Hummels, Per Mertesacker, Shkrodan Mustafi and Benedikt Höwedes making up the back four until skipper Philipp Lahm slotted in at right back for the last-eight win over France and beyond.
Still much to do for Löw
It worked back then and, at least in a defensive sense, it worked on Wednesday. Ginter gave one of his best performances in a Germany shirt, Rüdiger was solid and the hosts restricted the French to two or three decent opportunities.
By the end, Germany could even have won it. But in truth, neither side really merited three points and the performance of the home team still leaves plenty of questions unanswered.
For all that France are world champions, this is Germany in Munich. Poor World Cup or not, this is a team and a country that demands victory.
As much as the back line was up to the task, there's plenty still to work on. Until the last 15 minutes, Germany were still a little ponderous in possession – Thomas Müller was indecisive, Marco Reus anonymous in an unfamiliar role upfront, Leon Goretzka was wasteful and Toni Kroos unusually subdued. It was Hummels and Ginter that came closest to breaking the deadlock in Germany's favor.
Need for speed
Timo Werner, still the only starter with any real speed, was the home side's brightest attacking spark — he burnt Benjamin Pavard for pace time and time again without quite landing the killer blow.
And therein lies a big issue for Löw. Germany fans might accept pragmatism at home first time around, and against France, but sooner or later they are going to want something new and something to get the pulses racing.
Löw has the players, so the question now is whether he has the desire to build a new team and the ruthlessness to give some of his trusted lead actors increasingly minor roles . The likelihood is that the Germany side that takes on Peru on Sunday will be a touch more experimental as Löw searches for the right blend.
But if the 58-year-old is to get his team back to where they feel that they belong, he may well have to learn a few new tricks, and unveil them against the best.