With the price of oil recovering from $47 a barrel in early May to $54, the market appears to be benefiting from the pledge made by Saudi Arabia and Russia to do "whatever it takes" to boost prices.
The world's two biggest producers of crude oil made the commitment last week to cut production by 1.8 million barrels a day for six months, but given the rebalancing effect the deal has had on oil prices, an extended production cut is expected to be agreed.
OPEC's de facto leader, Saudi Arabia, favors extending the output curbs and on Monday, Saudi Energy Minister Khalid al-Falih won support from OPEC's second-biggest and fastest-growing producer, Iraq, for the nine-month extension, saying he expected no objections.
Saudi Arabia's Gulf ally Kuwait admitted on Tuesday that not every OPEC member was on board for an extension to March 2018, from the initial cut-off of June this year, but most delegates in Vienna said they expected a fairly painless meeting on Thursday in the Austrian capital.
Another source told Reuters that a "smooth meeting" was expected and that the measures would encourage growth, although "there are limits."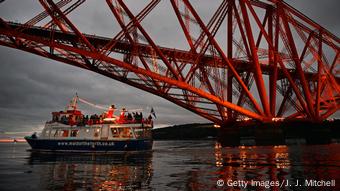 The strength of US shale oil production this year has restricted OPEC's ability to control supplies
Oil experts split
Indeed, not all analysts are in agreement that the extension will have the desired effect, with some calling for deeper and further cuts to give oil prices the stimulation they need. The strength of US shale oil production this year has restricted OPEC's ability to control supplies, leading to questions of how effective the proposed extension will be.
"For now they have not done anything that looks like 'whatever it takes,'" Olivier Jakob at consultancy Petromatrix said. "They have reduced production, but compared with what Saudi Arabia used to do it is relatively minimal."

"They're trying to be far too cute by just extending the duration of the cuts," said Doug King, co-founder of the Merchant Commodity Fund. "Cutting an additional 1 million barrels for three months would have more impact by drawing down inventories faster. It's too big a market to think smaller cuts for a longer time will have the same ultimate effect."
However, other experts believe the cuts will help tighten the market, although patience will be required for the results to be seen.
Deeper cuts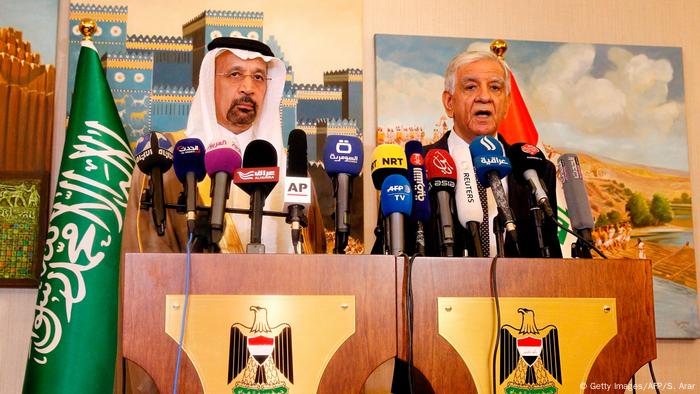 Saudi Energy Minister Khalid al-Falih, left, has the support of his Iraqi counterpart Jabbar al-Luaybi to extend the oil production cut
Deeper cuts will be discussed by some OPEC delegates in Vienna, with one official from outside the core Gulf countries claiming there is talk of increasing the production curbs by a further 700,000 barrels, to 2.5 million barrels a day.
Such a move would be supported by Deutsche Bank, but one delegate doesn't believe OPEC will take that course of action unless Saudi Arabia and its Gulf allies offered to take the bulk of the hit: "I still believe it is unlikely at this point." Saudi's Falih said on Monday he expected the new deal to be similar to the old one, "with minor changes."
"He (Falih) has talked to several countries including Norway, including Turkmenistan, including Egypt, and they have made signs of their willingness to join the collaboration," Kuwaiti Oil Minister Essam al-Marzouq said on Tuesday. Norway's Oil Ministry said later on Tuesday it had no plan to join cuts but had had a good dialog with OPEC.
Deutsche Bank said the market had already priced in a nine-month extension.
"The inclusion of smaller producing non-OPEC countries such as Turkmenistan, Egypt and the Ivory Coast would be a negligible boost, in our view," Deutsche said. "A deepening of cuts, though, has more potential to provide an upside surprise."
mds/hg (Reuters, AFP)