All the NGOs that come to northern Ghana come with one perceived mission: to serve the people and help them fight poverty. But despite this, poverty is on the increase. Sociologist Alhaji Mohammed Saani is critical of NGO activities, describing them as "giving someone something with your left hand and taking it back with your right hand." Many residents are now doubtful about accepting NGO projects in their communities.
Asana Mohammed owns a beauty hair salon in Ghana's northern capital, Tamale. She told DW that for her, as for many other small business owners around Tamale, it was not an easy task to set up her own business."I was moving from house to house and the schools to plait hair. I went everywhere in my community just to get customers…That's how I started," Mohammed said.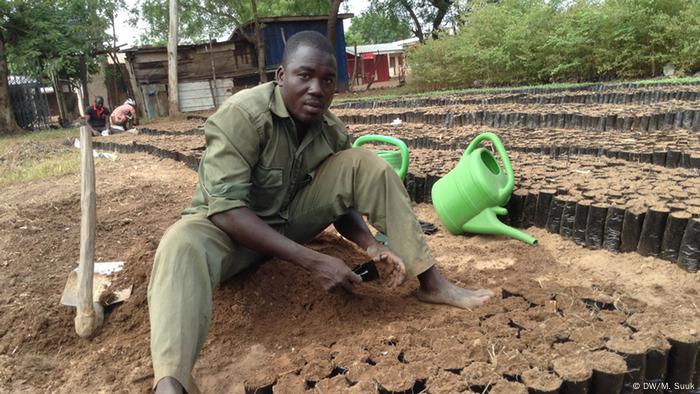 Many small-scale businesses in Tamale were started by individuals or self-help groups
Northern Ghana is host to more than half of Ghana's nongovernmental organizations. All of them have a common vision of helping communities tackle topical problems including poverty by assisting locals in starting economically viable and sustainable projects. But according to hair stylist Mohammed, none of those NGOs came to her aid. "I have never been helped by any organization. I struggled to start this business," Mohammed said. She said it was her parents who contributed and helped her.
"We only hear that the NGOs help people but you hardly ever see it."
Role of NGOs questioned
Mohammed Ali Ibrahim, 42, is a bee keeper in Tamale. The way NGOs operate sometimes raises more questions than answers. "If for example you and I decide we are going to run a particular program or business or a project and then 80 percent goes into paying staff and running the machines and running what have you…and somewhere less than 20 percent goes into the core business, the business makes no sense," Ali Ibrahim said.
On the outskirts of Tamale where traffic makes its way into the city from the south, dozens of signposts belonging to various NGOs are displayed to welcome people into the northern capital.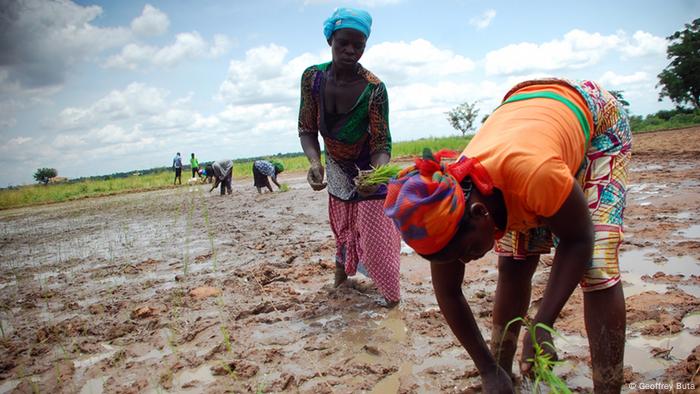 Though considered Ghana's breadbasket, northern Ghana remains largely poor
Many of these NGOs have been around for more than a decade, but there's little impact to be seen on the ground, Saani told DW."The resources that are received from donors could have been used in other ways with more tangible results to show that poverty had been significantly reduced. Maybe too much money goes into administration, rather than to those projects meant for poverty alleviation."
Need for transparency
Many communities in Ghana have lost trust in NGOs because of a general failure to meet expectations and achieve results. Hafsat Sey Sumani, head of programs at NORSAC, an organization that advocates for the basic rights of women, youth and marginalized groups, has defended his organization but said that more needs to be done.
"We [NORSAC] openly discuss with our stakeholders how much we have received for a project," Sey Sumani told DW. "Once it has been openly discussed, this is the budget, this is what we are supposed to work with, and then we move along with whatever we have agreed on."
For sociologist Saani, the issue of NGOs operating without transparency or accountability is one of the reasons why there has been an erosion of trust."Once the money has been given on our behalf, we have the responsibility to ask questions. How is it being spent to our benefit? Be open, be transparent."
Maxwell Suuk in Tamale contributed to this article