The flag with the black top left corner won 50.5 percent of the vote, according to preliminary results of the referendum released on Friday.
The other, similar design, featuring a red field in the top left corner instead of a black one, reached 49.5 percent of the votes, New Zealand's electoral commission announced.
The official winner will be announced on Tuesday after all the votes are counted.
The island nation had three weeks to choose between a total of five new flag proposals. Three of them were eliminated in the process.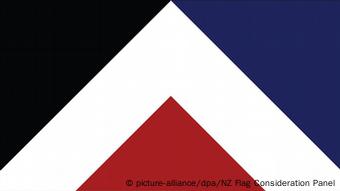 'Red Peak' was added following a social media campaign for its inclusion
Some 1.53 million people cast their vote in the postal ballot, representing less than half of eligible voters in the country of 4.6 million people, the Electoral Commission said.
Goodbye to Union Jack?
This is only the first leg of the voting process, as the winner would need to defeat the current flag in a new referendum in the spring.
According to a poll earlier in the year, the current flag, which was adopted in 1902, may well win the next referendum, rendering the whole process superfluous.
New Zealand's Prime Minister John Key has been a strong proponent of the change, arguing that the current flag was outdated and too similar to the flag of Australia.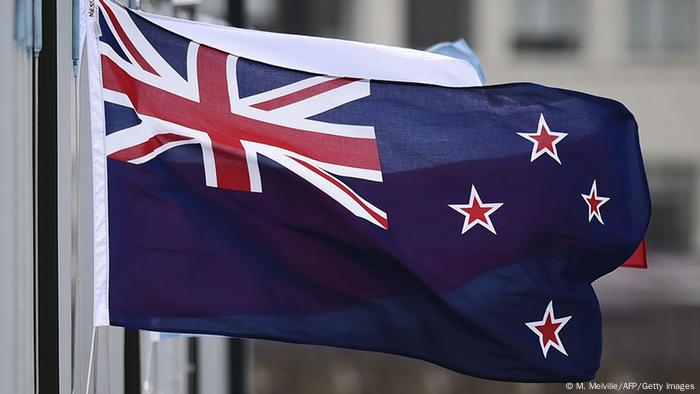 The number, color and location of the stars differentiates New Zealand's flag from Australia's
Both the New Zealand and Australian flags feature the UK symbol Union Jack in the upper left field and stars representing the Southern Cross constellation.
Although New Zealand is an independent nation, it was once a part of the British Empire.
dj/blc (AP, AFP)