The broadcaster, called lettra, aims to keep book lovers up-to-date with what's going on in the world of fact and fiction. It's set to go on air on Nov. 24. on the pay TV channel Premiere Star.

The idea of literature TV was the brainchild of Jan Henne De Dijn who announced the launch at the Frankfurt Book Fair on Thursday.

"Three quarters of Germans are readers," he said. "Lettra wants to help them navigate their way around the book market, providing orientation and entertainment. With 95,000 new publications a year it is difficult to retain an overview."

Catering for the whole spectrum of book lovers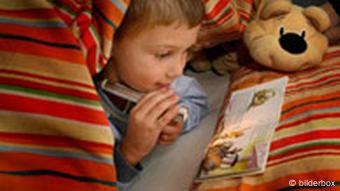 The TV company aims to appeal to old and young alike

The company aims to appeal to book worms of all kinds, featuring programs about children's literature, novels, factual and self-help books, educational literature and reference works.

Five hours of programming a day are initially planned. The centerpiece will be a two-hour live show every weekday evening. There will also be a morning show for children, along with literary adaptations, magazine shows and documentaries.

"We won't be presenting books and reading in a high-brow manner, but competently and informatively," said lettra's co-managing director and editor-in-chief Carsten Meincke. "We want to be entertaining and humorous and reflect the creativity and the variety of the book world. After all, we want to make television for everyone who love books."

Giving readers, writers and publishers a voice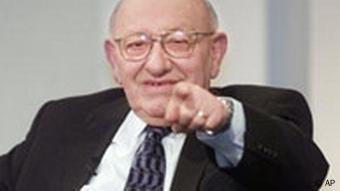 Germany's most famous literature critic, Marcel Reich-Ranicki, also gained his fame through TV

Wolfram Winter, managing director of Premiere Star, also stressed the inclusive nature of lettra programs.
"Reading will be presented in a unique way with verve and in an entertaining manner -- for both old and young," he said.

Lettra also wants to let everyone with a passion for books have their say, giving a voice to readers, as well as writers and publishers.

De Dijn is hoping to attract half a million viewers by the end of the year.

The project has funding for three years, according to De Dijn. Two-thirds of the 3 million euros ($4.2 million) of funding has come from public money.