Aung San Suu Kyi said on Friday her government will not blame anyone for recent violence involving minority Rohingya Muslims until authorities have all the evidence. Her comment Friday comes amid growing international concern over a surge in violence by security forces in Rakhine state since October 9.
Five people on three motorcycles and carrying pistols, attacked a guard post in a village near the town of Maungdaw, according to police major Kyaw Mya Win. Police repelled the attackers some of whom were wounded, a state-run newspaper reported Thursday.
Suu Kyi acknowledged the deadly attacks, but noted that Muslims were also attacked. "We have been very careful not to blame anybody in particular unless we have complete evidence as to who has been responsible for what," she said.
The Nobel Peace Prize winner-turned-national leader is in Japan on a five-day visit to court investment and aid, as an upsurge in violence against the persecuted Muslim minority Rohingya at home poses the worst crisis of her six months in power. She has faced mounting criticism abroad for her government's handling of the crisis in Rakhine State, where soldiers are accused of raping and killing civilians, and where aid workers were refused access until the government on Thursday agreed to allow such work to resume.
"We don't have the details of this attack, but if it's confirmed to be another attack against the border guard forces, we are deeply concerned," Renata Lok-Dessallien, the top United Nations representative in Myanmar, said Friday. She led a diplomatic mission this week to Maungdaw, where the violence was reported.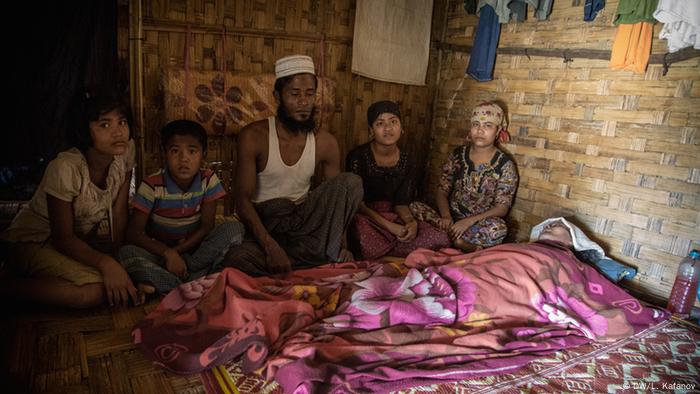 Human rights monitors say stateless Rohingya Muslims are vulnerable to rising intercommunal tensions in a region that has seen bloody clashes between Muslims and ethnic Rakhine Buddhists.
It is the most serious unrest to hit the state on Myanmar's border with Bangladesh since hundreds of people were killed in communal clashes in 2012. The Rakhine military operation has sharpened the tension between Suu Kyi's six-month-old civilian administration and the army, which ruled the country for decades and retains key powers, including control of ministries responsible for security.
Rakhine State is home to about 1.1 million members of the mostly Muslim Rohingya minority, most of whom are denied citizenship and face severe restriction of movement. Tension between Myanmar's ethnic minorities and the majority Burman-dominated central government has prompted many groups to take up arms to fight for greater autonomy since shortly after the country's independence in 1948.
jar/sms (Reuters, AP)