Cristiano Ronaldo has made an "incontrovertible" decision to leave Real Madrid, according to a report published in his native Portugal.
Sports daily "A Bola" reported that the 32-year-old was "deeply troubled" by allegations he has defrauded the Spanish tax authorities of 14.7 million euros ($16.5 million) in unpaid taxes between 2011 and 2014 and has informed club president Florentino Perez of his desire to leave the current Spanish and European champions.
The Madrid tax authorities have accused the four-time Ballon d'Or winner of falsely declaring income as being earned through real estate rather than the sale of image rights - taking it into a lower tax bracket. If found guilty, the winger could face a fine of several million euros and a prison sentence of up to seven years.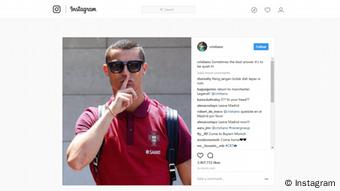 Ronaldo, currently in Russia with the Portuguese national team, responded calmly via Instagram
Ronaldo, who is currently in Russia with the Portuguese national team ahead of the Confederations Cup, is said to have "a clear conscience" but posted a message on his Instagram account on Thursday saying: "Sometimes the best answer it's (sic) to be quiet."
Responding to the allegations, the player's lawyer has said that his client was "completely surprised" and feels "unfairly treated," while the agency that represents Ronaldo added that there had been "no systematic tax evasion."
'Full confidence'
In a statement, Real Madrid have declared their support for their top scorer, who had 42 goals in 46 appearances last season as Los Blancos became the first team to win back-to-back Champions League titles.
"Real Madrid have full confidence in Cristiano Ronaldo, who we understand has acted in accordance with the legality regarding the fulfilment of his fiscal obligations," read the statement from the Spanish champions.
"Since his arrival at Real Madrid in July 2009, Cristiano Ronaldo has always shown a clear will to fulfill all his tax obligations. Real Madrid is absolutely convinced that Cristiano Ronaldo will prove his total innocence in this process. Real Madrid hopes that the Justice will act as quickly as possible so that his innocence can be demonstrated as soon as possible."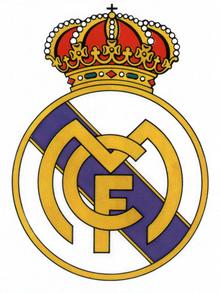 "Full confidence" - Spanish and European Champions Real Madrid have given their player their full backing
Not the first
Ronaldo is not the first high-profile La Liga star to come to the attention of the Spanish tax authorities. In July 2016, Barcelona's Lionel Messi and his father, Jorge, were sentenced to 21 months in jail after a court found the pair owed more than four million euros in unpaid image rights tax. Since neither had a criminal record, the Messis did not actually go to prison.
Should Ronaldo leave Madrid, potential suitors could include Paris Saint-Germain, who allegedly held secret talks with the player in 2015-16. Manchester United, whose chief executive, Ed Woodward, appears obsessed with big-name signings, would likely jump at the chance to bring the club's prodigal son back to Old Trafford.
"A Bola" recently speculated before the emergence of the tax allegations that Ronaldo could be the subject of a 180-million bid this summer.
mf/pfd (sid,dpa)