About one fifth of Malta's 450,000-strong population was in the streets of the capital as Valletta was officially inaugurated as the European City of Culture on Saturday.
"Malta is once again prepared to punch above its weight," Prime Minister Joseph Muscat told the opening ceremony at the Mediterranean Conference Centre.
Valletta was chosen as the European City of Culture on October 13.
"We did not have to start from scratch. We simply had to look around us and tidy up those buildings and prepare our home to welcome our visitors," Muscat said.
The title has triggered several key infrastructural projects, among them a new museum of art and a revamp of the famous Strait Street.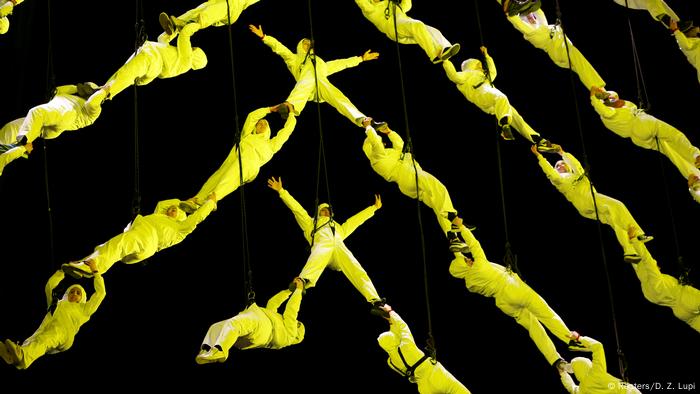 Acrobatic dancers perform during the opening of Valletta 2018, European Capital of Culture
Many other buildings and places in Valletta have been renovated for the year, such as the Triton Fountain.
The Catalan theater group Fura dels Baus performed a show on Saturday evening with acrobats on ropes.
With about 6,000 inhabitants, Valletta is the smallest capital in the European Union.
It is located in a fortress and is a UNESCO World Heritage Site.
The Maltese capital is sharing the role with Leeuwarden, a city in the Netherlands.
jbh/jm (dpa)