It has been 73 years since the Nazis instituted their public book burnings in more than 50 cities. About 10,000 so-called "un-German" titles went up in flames and disappeared from public life. Most of the authors were persecuted and had to flee the country and some even murdered.
In order to remember such barbarism and victimization of authors, the Moses Mendelssohn Center for European-Jewish Studies in Potsdam is launching a "library of burned books." And even though the financing for the project has not yet been secured, its promoters are hard-pressed to keep quiet about the project.
"The point is to collect a selection of these titles," said Julius Schoeps, who runs the center and initiated the project. "This library should be on a few bookshelves and tour more than 3,000 high schools. We believe this is a type of living memorial, more important than one made of stone or iron."
Books by Jews, pacifists, foreigners burned
"Where one burns books, one burns humanity," wrote Heinrich Heine, long before his books were burned by the Nazis. Shortly after that, philosopher and political writer Theodor Lessing was shot in exile and pacifist and Nobel Prize winner Carl von Ossietzky died in a concentration camp.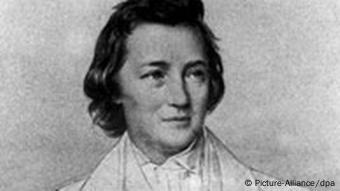 Heinrich Heine's books were burned by the Nazis
Works by Sigmund Freud, Heinrich Heine, Bertolt Brecht, Kurt Tucholsky, Thomas Mann, Stefan Zweig and Anna Seghers landed on the pyre. More than a third of the authors were Jewish but in only one out of 10 cases was that listed as a reason for their books being banned. About 20 percent of the authors were foreigners whose works were popular in German translation, such as Jack London or Ernest Hemingway.
"Either the authors were Jewish or the author's books were pacifist and against the war, or they were concerned with sexuality or new educational methods," said Schoeps. "The Nazis hated all of those things."
Emphasizing achievements
Students in Nazi uniforms celebrated the book burnings while their professors stood nearby, an element the new project aims to explore.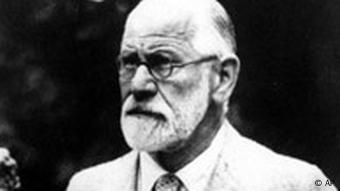 Sigmund Freud's work was also targeted
It's also why the Mendelssohn Center wants the library to grace many German schools with its presence. As a result, the foundation hopes that each "library" will be made up of 316 volumes at a cost of about 1,000 euros ($1,200). The entire project is estimated to cost around 5 million euros. The financing is now being considered and Schoeps is optimistic.
The new library will also strongly emphasize the achievements of modern Germany. The exiled academics will thus at least symbolically return to Germany, the country that persecuted them and forced them to flee.