Suhrkamp Verlag, considered one of Europe's leading literary and academic publishers, is beset by conflict. Despite having published the likes of philosopher Jürgen Habermas and novelist Isabel Allende, it has been embroiled in a legal battle that is threatening to tear it apart.
At the heart of the problem is a conflict between Ulla Unseld-Berkowicz, majority shareholder and widow of formative Suhrkamp leader Siegfried Unseld, and Hans Barlach, head of a profitable Hamburg media company and minority shareholder of Suhrkamp since 2006.
The conflict, on some level, boils down to whether book publishing as a cultural institution can survive in today's market-driven economy. And this is a question that legal measures are unlikely to answer.
Cultural institution
Suhrkamp, founded in 1950, is widely respected in Germany and Europe as an intellectual and literary publisher. German philosophers including Theodor W. Adorno, Ernst Bloch und Jürgen Habermas stand among its authors, as do many international literary giants such as Marcel Proust, T.S. Eliot und Samuel Beckett.
Austrian literary critic Sigrid Löffler told DW that especially in its heyday during the 1960s and 1970s, the publishing house was "an opinion leader in all forms of intellectual discourse." Löffler pointed out in particular the publisher's emphasis on international literature, including works by authors from Lebanon, Pakistan and African countries.
Such authors are important in contemporary literature, but hard to sell, Löffler said. "They bring honor to the publisher, but don't make much money," she added.
Jo Groebel, honorary chairman of the Communication, Media and Journalism Department at the Business School Berlin Potsdam, described Suhrkamp as "the number one publisher with a critical approach to society in post-World War II Germany."
"It's become a institution in society - which is why it's gained so much focus," Groebel told DW. Suhrkamp's durability as a cultural institution as well as its continued survival as a small publisher in an increasingly concentrated world of publishing oligopolies continue to make it significant.
Cash vs. culture?
After Suhrkamp's formative leader Siegfried Unseld died in 2002, widow Ulla Unseld-Berkowicz took the helm. Unseld-Berkowicz owns 61 percent of the company through a family foundation.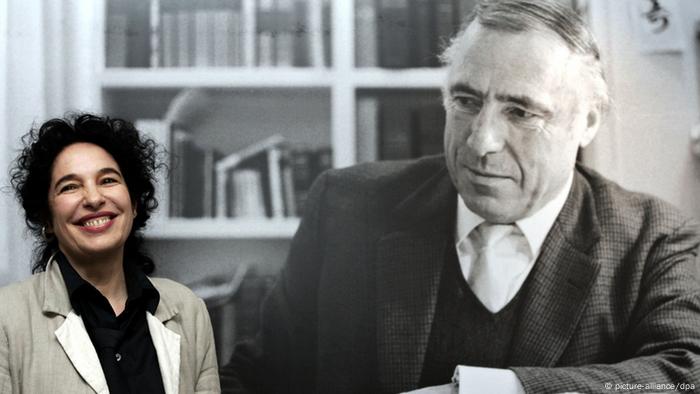 Unseld-Berkewicz kept up the publisher's leftist, intellectual tradition after taking the reins from husband Siegfried Unseld
Hans Barlach, grandson of German expressionist artist Ernst Barlach, owns 39 percent of Suhrkamp through Hamburg-based Medienholding Winterthur. He has stated a desire to increase Suhrkamp's profit margin, arguing for new investments and not just reliance on back catalog.
Last December, a Berlin court ordered Unseld-Berkowicz to pay 300,000 euros ($401,000) for charging the Suhrkamp company rent at parts of her villa without consulting Barlach first.
While Unseld-Berkowicz has sought to portray Barlach as a money-hungry businessman, Barlach accuses Unseld-Berkowicz of mismanagement. Both filed legal petitions to expel the other from the company, while Barlach is also asking the court for dissolution of the partnership.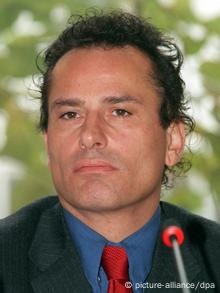 Barlach has been villianized as a money-hungry businessman
A district court in Frankfurt on Wednesday deferred this decision to September, with the judge lamenting the possibility that such a notable publisher could disappear - and instead suggesting a financial solution.
Authors plead for survival
Suhrkamp is a company known for fostering close, personal relationships with its authors. American writer Louis Begley, whose books have been translated by Suhrkamp, said that he highly values working with the publisher.
"Suhrkamp has been exceptionally good," Begley told DW. He said that during his successful career in the United States, he never had "the sense that a whole publishing house was behind me the way Suhrkamp has been."
Last month, more than 150 authors and translators with Suhrkamp Verlag, including Jürgen Habermas, published an open letter describing their astonishment at the legal situation threatening the company.
Citing the importance of the publishing company for "intellectual life in Germany," the letter expressed concern at leaving resolution of such a conflict to the courts.
Media expert Groebel told DW that he, too, thinks it's important for Suhrkamp to survive - particularly in this era of changing cultural contexts, including the end of the "star author" age.
Groebel sees the Suhrkamp conflict as one essentially between two big egos, and calls for a neutral arbiter to help strike a balance between Suhrkamp's position as a cultural institution and its need for financial survival.
"Language is what drives society, therefore you need a literary publisher. It's part of the whole context of a text-based society," Groebel said. But Suhrkamp could also take up an active role in exploring new literary forms, including those emerging online, he concluded.