In her testimony, Khayat accused the international tribunal in The Hague of gagging the free press after she was ordered to take down videos showing witnesses to the 2005 assassination.
Hariri and almost two dozen others were killed in a bomb blast in Beirut, which dragged the country back to the brink of civil war.
An international court was set up after Lebanese politicians said their judicial system could not cope with the investigation into his murder.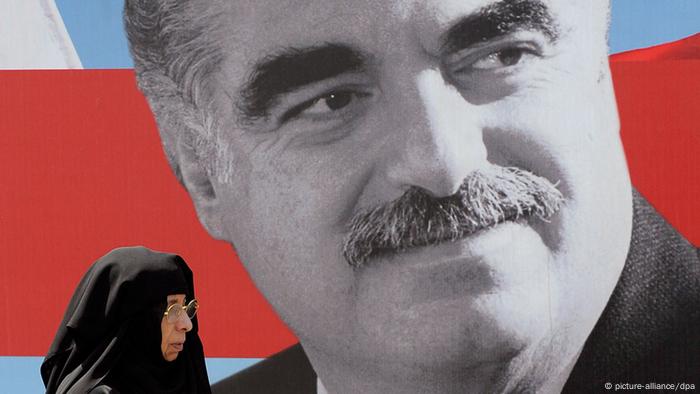 Before his assassination in 2005, Hariri was widely credited with rebuilding Lebanon following its 15 year civil war
Khayat's video reports were broadcast by Al-Jadeed TV in 2012. But despite the court's ruling, the reporter refused to remove them from the station's website. So while the broadcaster was acquitted of two counts of corporate liability on Friday, she was convicted of contempt of court.
But Khayat was acquitted of obstructing justice by revealing witnesses' identities.
Still, she faces a fine of 100,000 euros and seven years in prison for the lesser conviction. Her sentence - which is due on September 28 - is widely expected to be more lenient.
Prosecutors said her TV reports undermined the court by exposing witnesses to the risk of reprisals and discouraging them from coming forward with evidence.
Although the witnesses' faces were blurred and their voices disguised, they could still be identified from context, the judge said.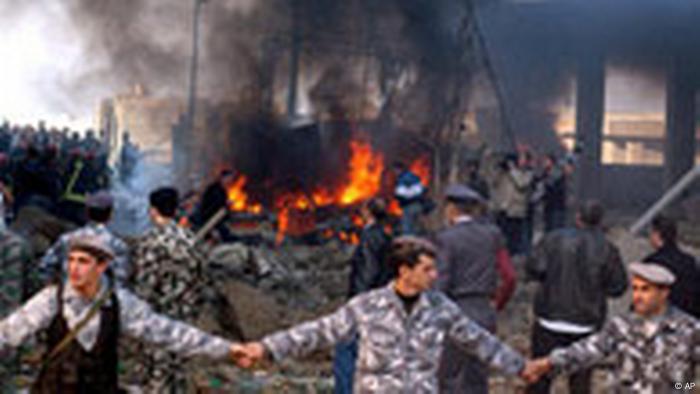 Hariri was killed when a powerful explosive struck his motorcade as it traveled through the Lebanese capital Beirut
Five suspects, with links to the Lebanese militant group Hezbollah, have been indicted for Hariri's killing and are being tried in absentia. Hezbollah has refused to recognize the court.
Khayat told the court that her reports had aimed to expose alleged leaks coming from the tribunal and investigate its use of public money.
The court is being part funded by Lebanon, Western and Gulf Arab countries.
Her lawyer Karim Khan said Khayat would appeal her conviction on the "lesser charge," adding that Al-Jadeed's full acquittal was a vindication.
mm/msh (AFP, Reuters)