On October 19, 1977, Silke Maier-Witt called the dpa press agency from a public phone at Frankfurt's main railway station. "After 43 days, we have terminated Hanns Martin Schleyer's miserable and corrupt existence," she said, providing an address in the French town of Mulhouse for the location of the powerful industrialist's executed body.
It was just one in a string of dramatic incidents taking place within a few weeks during a period in history since dubbed the "German Autumn." It also included the hijacking of the German "Landshut" airplane, the ensuing commando operation to free the hostages and the suicides of Red Army Faction (RAF) founding members Andreas Baader, Gudrun Ensslin and Jan-Carl Raspe at Stuttgart's Stammheim prison.
'I'd like to ask for forgiveness'
Silke Maier-Witt had never met Schleyer, who served as the president of major industrial associations, face-to-face. She had other duties to fulfill within the small circle of terrorists that made up the RAF. Forty years on, she has asked the Schleyer family for forgiveness. This week she met with Schleyer's 63-year-old son, Jörg, in the Macedonian capital Skopje, where Maier-Witt, now 67, has taken up residence.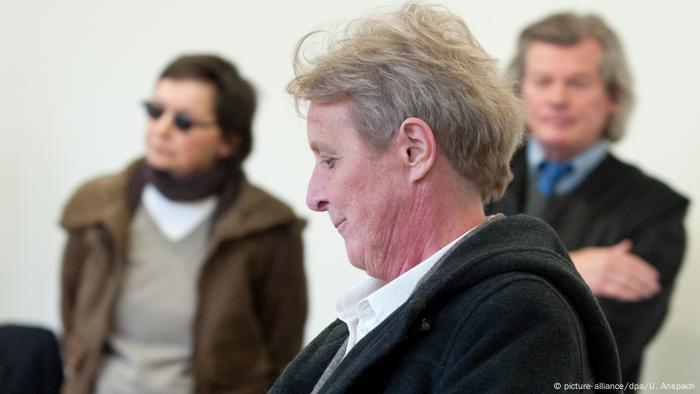 Silke Maier-Witt: 'I want to ask for forgiveness'
The encounter was organized by Germany's leading tabloid, Bild. For seven hours, the two discussed details of the abduction in Cologne, how he was treated in the RAF's "people's Prison" at a flat in a nearby town, and questions of guilt. Maier-Witt was sentenced to a decade in prison in 1991 and ultimately served five years behind bars. She has since shown remorse for her life as a terrorist, claiming she felt "ashamed."
"It sounds trite, but I want to ask for forgiveness," she told Jörg Schleyer at their meeting in Skopje. Schleyer said he could not forgive her, as he was not in a position to relieve others of their sins. But he acknowledged that Maier-Witt was "very sincere," explaining that since her arrest she has continued to ask herself why she even got involved in the first place.
Christian Klar: Unable to repent?
For Christian Klar, like many other former RAF members, decades of reflection appear to have had little effect on his convictions. Klar, now 65, was regarded as a key figure in the second generation of RAF terrorists. He played a role in almost all of the attacks carried out by the RAF between 1977 and 1982. In 1985, he received multiple life sentences after being convicted of nine murders.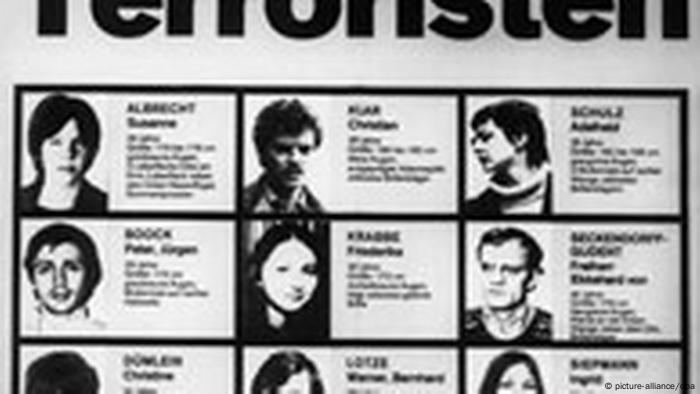 An RAF wanted poster from 1980 features Klar prominently
The enigmatic Klar, dubbed an "ice-cold man of action" by RAF expert Butz Peters, attracted interest from artists and media alike. In 2001, renowned German journalist Günter Gaus recorded a long TV interview with Klar in prison, which became known as "one of the most notable interviews in the history of German television." Asked about a sense of guilt or feelings of repentance, he replied: "In the political sphere, seen against the background of our struggle, these are irrelevant terms."
Clemency application sparks debate
Some time later, however, he wrote in an application for clemency submitted to then-President Johannes Rau that he had to accept blame as a matter of course: He understood how the victims felt and regretted "these people's grief." Klar remained behind bars, although he was offered a stage hand internship at a Berlin theater.
Klar's attempts at earning an early release escalated in 2007. Gerhart Baum, then interior minister, and renowned film director Volker Schlöndorff championed Klar's cause. But Hanns Martin Schleyer's widow, Waltrude, along with a number of other high-level politicians, rejected the idea. They argued that Klar did not show any clear signs of public repentance or admission of guilt. President Rau's successor, Horst Köhler, ultimately rejected Klar's appeal for clemency after speaking to him personally.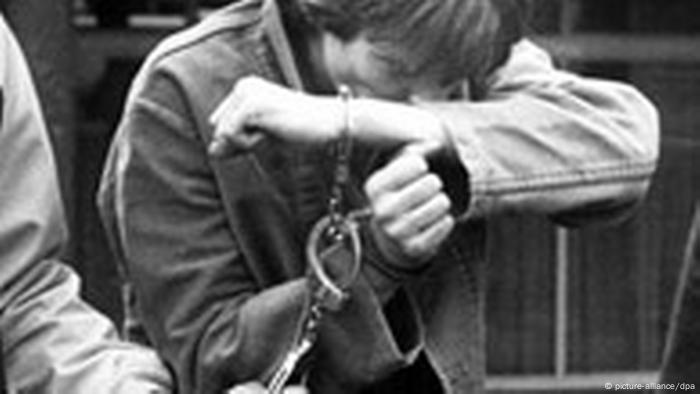 1982: Christian Klar, recently arrested, has to face the investigating judge
The RAF vow of silence
In 2009, Stuttgart's Higher Regional Court finally gave the order to release Klar from prison. Jürgen Vietor, co-pilot of the "Landshut" airplane, returned his Federal Cross of Merit in response, saying that Klar walking free made a mockery of his victims.
To this day, there is widespread opposition against Klar's early release, fueled by his lifelong vow of silence. With a few exceptions, former RAF members do not disclose any information about who committed their crimes.
For a long time, experts have been intrigued by the way the RAF treats issues of guilt. Psychotherapist Angelika Holderberg has significant doubts about the confessions made by former RAF members. She believes that from their point of view, remorse amounts to submission. Many of them haven't reached that stage yet.