Voters in the ex-Soviet republic of Kyrgyzstan went to the polls on Sunday to cast ballots for or against a raft of amendments to the country's constitution, including some that would boost the power of the prime minister.
The referendum was initiated by President Almazbek Atambayev, who critics say is likely to take the job of prime minister when his current term as president ends next year, and would thus benefit from any extra powers accorded to the premier.
If approved in Sunday's referendum, those powers would include having more influence over budget-related legislation and being able to appoint and dismiss ministers without the permission of president or parliament.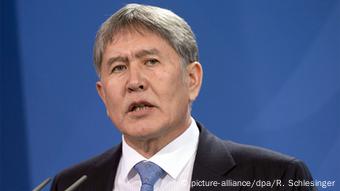 Atambayev is nearing the end of his six-year term
Atambayev has repeatedly denied any intention of becoming prime minister, and his supporters say the amendments form part of efforts to increase parliament's powers and improve the system of checks and balances between branches of government.
Ban on same-sex marriage
Other amendments have also drawn criticism at home and abroad, notably a ban on same-sex marriages. Kyrgyzstan's government has already been mulling a law restricting "LGBT propaganda" similar to one passed in Russia, but it has so far remained a draft.
Rights groups have also vehemently criticized a change that would see the government free to ignore the opinions of international rights bodies regarding citizens' complaints about rights abuses.
Two parties left the coalition government under Atambayev's Social Democratic Party of Kyrgyzstan in October to protest at the proposed changes.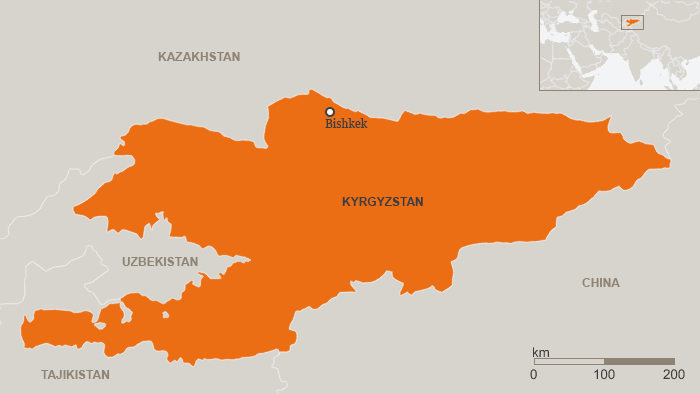 Fears of instability
Observers say backing from pro-government media and the absence of any effective campaign to oppose the changes means they are likely to pass.
Political infighting ahead of Sunday's vote has raised fears that the impoverished, majority Muslim nation, which has seen two presidents violently unseated in its 25 years of independence, could be in for another phase of unrest.
Kyrgyzstan, which has a population of six million, belongs to an economic and security alliance of ex-Soviet nations that is presided over by Moscow. In 2014, it removed a US air base used for military operations in nearby Afghanistan.
tj/jlw (AFP, AP)