"'I am absolutely indispensable!' yelled the director into the dark garden. 'The theater needs me. Every regime needs the theater! No regime can get along without me!'"
What an inflated ego! It's hard to believe that just a few years before, this Hendrik Höfgen was still an a small-town actor. Yet he was crazed with ambition, driven by the desire to make it to the top as an artist.
He ended up working 16 hours a day, suffering a nervous breakdown at least once a week. And he now secretly feels superior to his colleagues. How did this up-and-coming thespian end up becoming one of the most influential theater stars of the Third Reich? That's precisely what Klaus Mann's novel is about.
Pact with the devil
Hendrik Höfgen sells his morals and his scruples to the Nazis. Sponsored by the system, as a flip-flopper, he enjoys a brilliant career. The eponymous Mephisto becomes the role he can most boast about.
Klaus Mann depicts him not only as an ambitious bully, but as a very ambivalent personality. Höfgen benefits from his contacts with those in power, but also scorns the crude understanding of art among the National Socialists.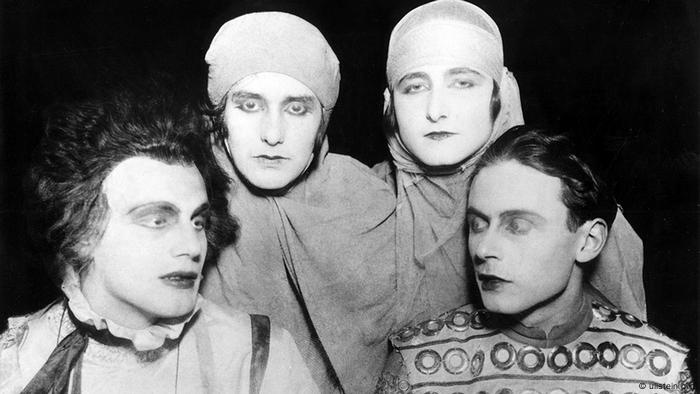 Erika Mann (back left), Pamela Wedekind (back right), Gustaf Gründgens (front left) and Klaus Mann acted in a play together in 1925
The real person of Gustaf Gründgens clearly peeks out from behind the white Mephisto mask. Gründgens had once been a friend of Mann, and was briefly married to Klaus' sister Erika. Gründgens meteoric ascent to becoming the Third Reich's most important theater star caused the break.
Vain and ambitious
While Klaus Mann went into exile, his former friend Gustaf advanced to the position of director of the Prussian State Theater in Berlin.
Marshal of the Reich Hermann Göring admired his art, while Minister of Propaganda Joseph Goebbels gladly primped himself with the company of impressive actors at premieres. At the same time, Gründgens is said to have helped Jews escape and to have helped release Communists from the gallows of the Gestapo. He rejected the lead role in the Nazi propaganda film Jud Süß (Sweet Jew) because it was allegedly "beneath his dignity."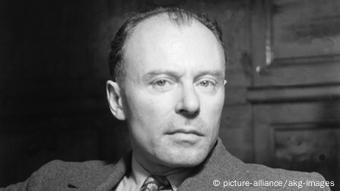 Klaus Mann
It is precisely these contradictions that make the figure so compelling — as much in the book as in real life.
Mephisto was published by an Amsterdam publisher in 1936, and an East Berlin edition was released in 1956. It was, however, not permitted to be published in West Germany until 1981.
Gustaf Gründgens' heirs considered the personal rights of their famous ancestor to be violated. However, Klaus Mann repeatedly stressed that the character did not represent an individual person, but that the figure was created to reflect a typical fellow traveler of the Third Reich. It is a psychological profile of an opportunist who, motivated by his own ambition and vanity, makes a pact with the devil.
Klaus Mann: Mephisto, Penguin Random House, (German titel: Mephisto, 1936). English translation: Robin Smyth.
When Klaus Mann was born in Munich in 1906, his father, Thomas Mann, was already a famous writer. Klaus Mann got engaged with Pamela Wedekind, the daughter of poet Frank Wedekind, at the age of 18. They moved to Berlin, where Mann began working as a theater critic. There, he also wrote The Pious Dance, the first novel about homosexuals in German literature.
He knew well the actor whose characteristics are reflected by the main protagonist in Mephisto, Gustaf Gründgens, as he was the fiance of his sister Erika.
Klaus and Erika Mann, Pamela Wedekind and Gustaf Gründgens all acted together in a play in Hamburg in 1925, riding on their wave of fame as "poets' children."
Following the Nazi seizure of power in 1933, Klaus Mann became one of the most prominent activists in exile. In 1943, he obtained US citizenship, and was assigned to "psychological warfare" in the US Army. After the war, distraught over his lack of literary success and financial woes, he moved back and forth between Rome, Amsterdam, New York and California. He died in Cannes in 1949 from an overdose of sleeping pills.