Japanese rescuers were combing through mud-covered terrain on Tuesday to search for dozens of people still missing after torrential rains caused floods and landslides in western Japan.
The worst floods in 36 years have killed over 150 people and forced hundreds of thousands from their homes.
While the rains now having stopped and flood waters are receding, survivors are faced with health risks from broiling temperatures and a lack of drinking water.
Thousands of homes were still without clean water and electricity in Hiroshima and other hard-hit areas. Residents braved extreme heat to get some water, raising risks of heat stroke.
"No water, food, nothing gets here," Ichiro Tanabe, a 73-year-old Kure resident, told the Mainichi newspaper. "We are going to be all dried up if we continue to be isolated."
The Self-Defense Force ferried seven oil trucks from Hiroshima to the industrial city of Kure, whose 226,000 residents were cut off from the rest of the prefecture due to the disaster.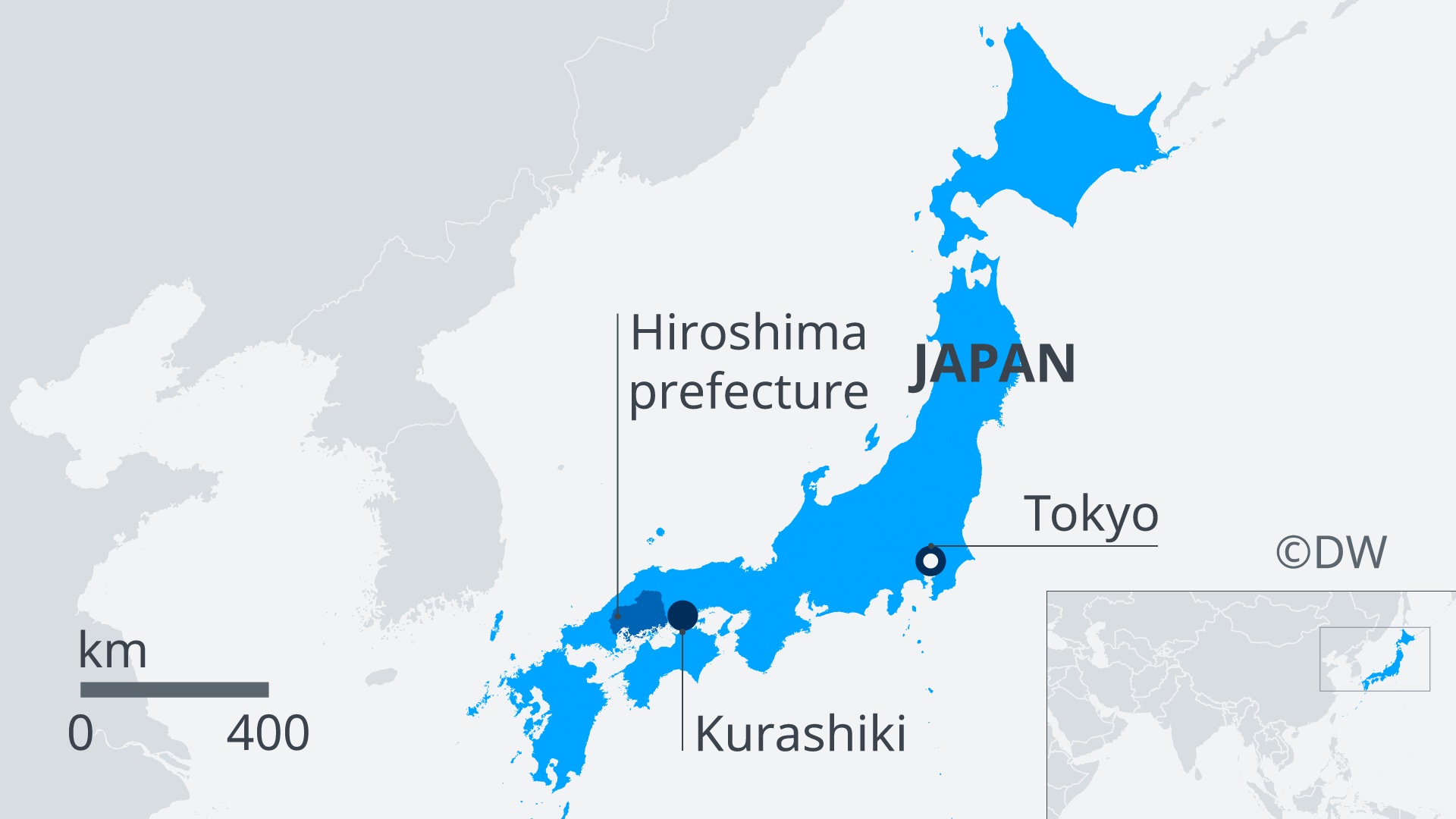 Relief efforts hampered
Scorching sun and mud deposits also hampered relief and rescue efforts.
The shipments of relief goods were delayed because of damaged roads and transportation systems, especially in areas isolated by the disaster.
"There have been requests for setting up air-conditioners due to rising temperatures above 30 degrees Celsius (86 Fahrenheit) today, and at the same time we need to restore lifelines," Finance Minister Taro Aso told reporters after a cabinet meeting.
The government has set aside 70 billion yen ($631 million, €537 million) in infrastructure funds with 350 billion yen ($3.15 billion) in reserve, Aso said, adding that an extra budget would be considered if needed.
"When necessary amounts firm up ... we would consider an extra budget later on if these funds prove insufficient," he said.
On Monday, Prime Minister Shinzo Abe canceled a planned trip to Europe and the Middle East to cope with the disaster. The government has mobilized 75,000 troops and emergency workers and dozens of helicopters helicopters for the search and rescue effort.
Taiwan typhoon
To the south of Japan across the East China Sea in Taiwan, preparations were in hand on Tuesday for the arrival of the first typhoon of the season, Typhoon Maria.
Some flights were canceled at the main Taoyuan airport on Tuesday with the typhoon expected to bring heavy rainfall and sustained winds of up to 191 kilometers per hour (119 miles per hour).
After it hits Taiwan, the typhoon is expected to move west towards the coast of China.
ap/jm (Reuters, AP, AFP)
Each evening at 1830 UTC, DW's editors send out a selection of the day's hard news and quality feature journalism. You can sign up to receive it directly here.