SoftBank, one of Japan's largest mobile phone companies, knows the importance of being able to communicate.
The company has purchased a 70-percent stake in the US cellular phone firm Sprint Nextel as part of its strategy of embedding itself more deeply in overseas markets, but management in Tokyo has decided the firm needs to bridge the language divide if the new venture is to prosper.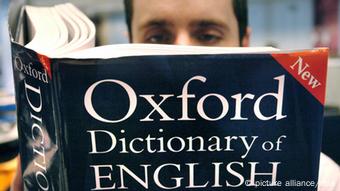 Companies are realizing the benefits of making English corporate language
SoftBank has introduced an incentive scheme that will pay 1 million yen (8,408 euros) to staff who score 900 points on the international Test of English for International Communication (TOEIC), which has a maximum score of 990 points.
Cash incentive
"It was something that we introduced simply to improve employees' English skills as we expand into new markets where the language is required to do business," Hiroe Kotera, a spokeswoman for the company, told DW.
"SoftBank has many business opportunities around the world now, but this also helps our staff as it improves career options.
"The system is not a requirement for employees and they do not have to take part if they do not want to," she added. "But most are very happy because they can get a bonus if they're good at English."
For her part, 30-year-old Kotera is delighted. As a university student, she lived in Vancouver for nine months and scored 844 in her last test. She is hoping that the next time she sits the TOEIC exam, she will get more than 900 points to claim the cash prize - although she admits that the sheer amount of vocabulary required to hit that high is quite daunting.
English becomes official language
Another Japanese firm took the concept of English in the workplace to an even higher level, with Hiroshi Mikitani, the founder and CEO of online commerce giant Rakuten, shocking Japan's more staid firms by announcing in February 2010 that English was to become the official in-house language and that all his staff would be required to become sufficiently proficient to communicate with their colleagues around the world.
Three years on, the experiment has been a success, he told a recent press conference, although it was not all plain sailing, he admitted.
"When I announced the 'Englishnization' project to all members of the Rakuten group, they went very quiet," Mikitani said. "I expected them to disagree with me, or to see some excitement among them, but they just looked confused."
Rakuten had already been rapidly expanding, even though until 2005 it remained primarily focused on the domestic market. From day one, however, Mikitani said his vision was to become a world leader in the online sales sector. And of all the problems he faced, the language barrier was the most formidable.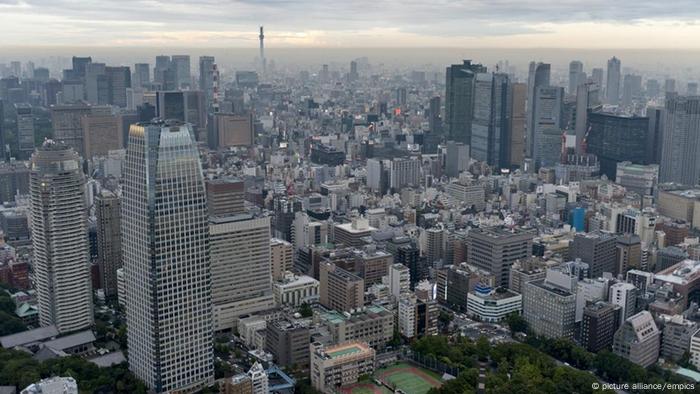 Mikitani says more and more Japanese companies will have to branch out
"As we moved on, I felt that we were missing something," he said. "We had to use translators to talk to employees at our foreign subsidiaries. And then I had an 'a-ha' moment and thought that we should all communicate in English."
Imperative for Japan
The imperative is not only for his own company, which today is the world's third largest e-commerce firm by revenue, has 76 million members in Japan alone and operates in 25 countries.
"The Japanese economy and our GDP need this," said Mikitani, pointing out that Japan accounted for 12 percent of the global economy in 2006, although that will have shrunk to 8 percent in 2020 and a mere 3 percent by 2050.
"The Japanese economy was expanding through the competitive advantage of excellence in manufacturing, but that has changed," he said. "We need to globalize our businesses."
Previously, he had concluded that it would be too difficult to get his staff to hold meetings and complete paperwork in anything other than their native tongue, until Rakuten started taking on Indian and Chinese graduates who were not initially able to speak Japanese. Non-Japanese employees now make up 30 percent of the total staff.
Life-long skills
Between the ages of 7 and 18, Japanese children sit through an estimated 3,000 hours of English instruction. Despite that, Japan is ranked 14th in the world in ability in the language - officially classed as "moderately proficient," according to the company EF Education First. South Korea is ahead of Japan and Portugal is on its heels in 15th spot.
Three years after the experiment was launched, company spokesman Naoki Mizushima says - in fluent English - that it has been a success.
"It feels far more natural now," he told DW. "It can still be a challenge for some of our employees, but they all believe that this is the way forward for our company.
"It allows all of us to work anywhere in the world and it has just become more efficient for us to work in English," he said. "It has improved productivity and it plays into the longer-term plan to expand around the world in the years ahead.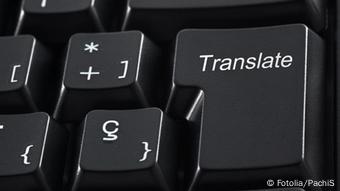 Employees of Rakuten no longer need translators, says the CEO
Mikitani said he hopes the experiences of Rakuten's staff will rub off on young people and encourage them to study languages and spend time overseas, as well as changing the attitudes of Japan's old-fashioned companies - those that still consider an international education and the ability to converse with foreigners to be suspicious rather than an advantage.
"There are lots of problems at Japanese companies, but English is a fundamental problem for us," he said, pointing out that Japan used to be a world-leader in smart phones, mobiles phones, cameras and a wide range of other advanced technological sectors.
"We could have set global standards for all those things, but a lack of global aspirations and English language skills prevented us from becoming the global leader," he concluded. "We need to open our eyes."