An espionage mystery has engulfed Israel, not a cinema thriller but a very real tale. The whole country is talking about Prisoner X, who was held in Ajalon Prison, near Ramla in central Israel, reportedly from February 2010 until his death in December that year.
The prison is reportedly one of the most secure prisons in the country – it was originally built to house the killer of Prime Minister Yitzhak Rabin. But on December 15, 2010, "Prisoner X" was found dead in his cell. He is said to have committed suicide.
The public, however, was not informed until this Tuesday (12.02.2013), and only when the Australian Broadcasting Corporation (ABC) broke the story. ABC found that 34-year-old Ben Zygier, who changed his name several times and held both Australian and Israeli passports, was an agent of Israel's secret service, Mossad. Some Israeli politicians were furious.
"A prisoner, who is being hidden, kills himself and no one knows about it. How is that compatible with the rule of law?" Zehava Galon, the head of an opposition liberal party, Meretz, asked while addressing the Knesset – Israel's national assembly.
Mysterious dead prisoner with two passports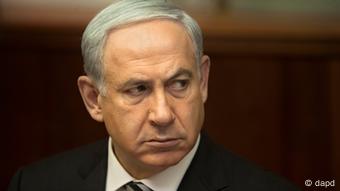 Benjamin Netanyahu wanted to stop the press from reporting on Prisoner X
The Israeli government managed to cover up the case for two years. And even once media organizations on the other side of the planet - along with social media networks - had begun discussing the prisoner's death, nothing appeared in the Israeli press. Prime Minister Benjamin Netanyahu had called the country's top editors and asked them to cooperate by withholding publication of information about the case, Israeli left-leaning newspaper Haaretz subsequently reported.
"We stirred up a weird situation here. The case was being reported abroad, everyone knew about it and yet reporting about it was still banned in Israel," the former head of Mossad, Danny Yatom, told daily paper Ma'ariv. Within a day of the revelation, this strangeness was recognized and the Israeli press were allowed to report on the story, Yatom added.
On Wednesday (13.02.2013), Israel confirmed the existence and death of the mysterious prisoner for the first time. He was an Israeli citizen who also had a foreign passport. He had a fake name for security reasons. No further details were provided by the government.
Was Zygier involved in the Al-Mabhouh case?
It was clear from the ABC report that Zygier emigrated from Australia to Israel at the age of 24. He served in the Israeli military and later married an Israeli citizen, with whom he had two children. There's no official information on when Ben Zygier was arrested or when he worked for Mossad - the precise nature of his work is shrouded in similar secrecy. Israeli media is speculating that he may have been involved in the killing of Mahmoud Al-Mabhouh, a senior member of Hamas, in the United Arab Emirates on January 19, 2010. Zygier is believed to have been imprisoned in February 2010, shortly after the Dubai killing. The media has also posited that he could have cooperated with the authorities in Dubai – making him a double agent.
The police in Dubai filmed a group of men, who are suspected to be Mossad agents, making their way to Al-Mabhouh's hotel room. A little later, the Hamas leader was found dead inside. The Dubai police later released the real or fake passports with which the suspected Israeli agents entered the country - among them were German, Australian and UK passports. Zygier also had an Australian passport. Does that mean that Mossad primarily recruits people with dual nationality? That is a pretty established secret service practice, Avi Primo, the former Ambassador of Israel to Germany, told DW.
"If a person is on a secret mission, or traveling as a spy, it is important that he has a second passport, which is real," he said.
Many espionage agencies do this. And it is especially useful for Israeli citizens, who are not allowed entry to many Arab countries and Iran.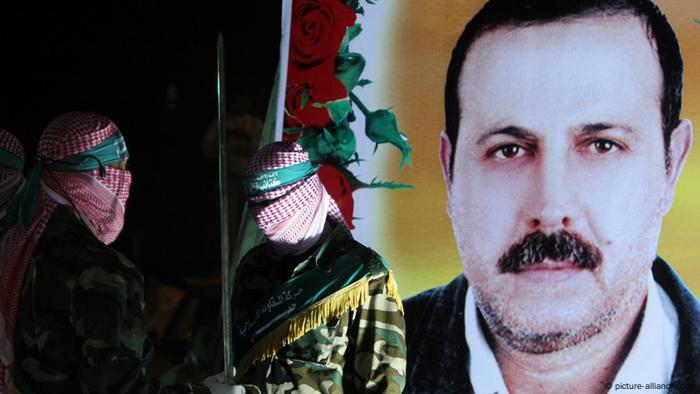 Mahmoud Al-Mabhouh, a senior member of Hamas, was allegedly killed by Mossad agents in Dubai
Was he double agent?
It is clear that Zygier was arrested only a week after the events in Dubai and taken to Ajalon, a high-security prison. Meanwhile, Dubai police head Dahi Khalfan denies that Zygier cooperated with his country's authorities. He doesn't say anything about whether Zygier was involved in the Al-Mabhouh case.
"No one knows what the truth is. It's all speculation," Avi Primor said.
The real reasons for the imprisonment of Ben Zygier in February 2010, the circumstances of the supposed suicide, and the motivation behind withholding his identity all remain unclear. Well-known lawyer Avigdor Feldman met Zygier shortly before his death. They were negotiating an agreement with prosecutors, Feldman told Israel army broadcaster Galei Tzahal. Just a day after Feldman spoke with Zygier, however, the prisoner was found dead.
In December 2010, Zygier's body was flown to Melbourne and buried in the Jewish cemetery there, according to ABC.