Cameras revealed Alidoosti's tattoo when she was talking about her trip to the Cannes Film Festival, where her latest film, "The salesman," won two awards.
The photo sparked a debate on Twitter, where several people said the image was fake and many accused the actress of being feminist and advocating the right to abortion, currently illegal in Iran.
The 32-year-old explained the meaning of the symbol, which she calls "The Feminist Fist," in a Twitter post. She said it was an "adaptation of the Venus symbol combined with the raised fist which is more commonly associated with the symbol for Black Power in the sixties."
In another post that looked like an attempt to take on the country's hardliners, she said, "Keep calm and YES I'm a feminist."
A user replied to her comment, saying she would be in prison if she went on this way.
Tattoos are common among men in Iran, but modern ink designs are considered a sign of Westernization in the Islamic country.
The tattoo controversy comes shortly after Iranian media published pictures of her different outfits at the French film festival. The photographs drew tens of thousands of responses and comments on the actress' wardrobe.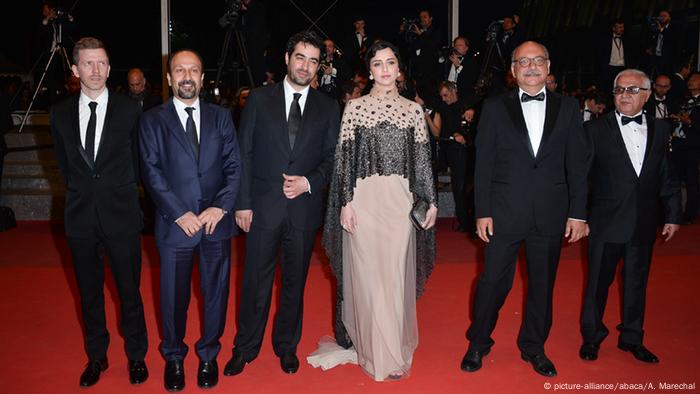 Alidoosti's wardrobe choices for Cannes were widely discussed in the country
Alidoosti, also known as the "Natalie Portman of Iran," has a reputation for being outspoken about women's rights. Last year, she responded to a spam message that said vacuum cleaners were only for women.
"Those who think of a vacuum cleaner as designed only for women…insult not only women but all the men…who don't see their own kind as their waitresses," she posted on her Instagram account.