A group of 11 retired high-ranking Catholic priests is causing a stir across Germany with their request to abolish celibacy. The men are part of a group of clerics who were ordained in 1967 in Cologne - a city considered both a Catholic stronghold and one of Germany's most progressive and gay-friendly cities.
Among the men is Franz Decker, a retired priest who for over a decade led the Catholic Relief Service in Cologne. "We believe that requiring that every man who becomes a priest to remain celibate is not acceptable. We think, every Catholic should be allowed to choose if they would rather be celibate or not, regardless of whether they want to work as priests or not - just like in the Protestant Church or the Orthodox church, really, every church but the Catholic Church," Decker told DW.
A high toll on many priests
Decker and his friends argue that while celibacy might make for a good way of life for priests who live in communal monasteries, like many clergy used to, most modern priests often live by themselves and have little spiritual awakening to gain from church-imposed solitude and often suffer from the seclusion.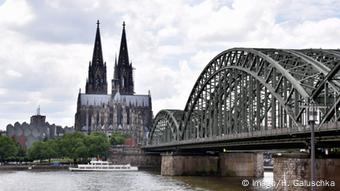 Cologne is seen as one of Germany's more progressive cities
The demand to abolish the century-old tradition is part of an open letter published at the wake of the golden anniversary of Decker and his colleagues as catholic priests. In the letter, they list a number of suggestions on how the Catholic Church could modernize itself to combat the fact that "questions of God are no longer relevant to many people in this country," including other demands seen as progressive bordering on radical by many within the church, such as lifting the ban of women as priests.
'The experience of loneliness'
The 11 clergymen are hardly the first to call for an end to the celibacy for Catholic priests, worldwide or in Germany. But the open letter is unusually candid in the toll celibacy takes on priests themselves:
"What moves us is the experience of loneliness: As elderly people who are unmarried because our office required this from us, we feel it vividly on some days after 50 years on the job… We agreed to this clerical life because of our jobs, but we didn't choose it."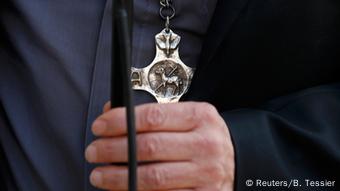 The celibacy requirement for priests was imposed in the middle ages
Celibacy - the requirement that a priest refrain from marriage and any type of sexual relationship - has long been controversial in the Catholic church. The ban on marriage for men of God was introduced in the middle ages, arguably in part for practical reasons to assure that priests would bequeath their belongings to the church, rather than a male heir. There are no passages in the bible that explicitly require celibacy from priests, though there are both passages that encourage celibacy above all else and passages that promote marriage as the ideal lifestyle. In their letter, the 11 priests quote a passage from the bible that says "a bishop then must be blameless, the husband of one wife."
More energy for the church?
Proponents of celibacy argue that Jesus, the highest role model for the church, remained unmarried and supposedly celibate. For them, a refrain from marriage and sexual relationships allows a priest to focus all of his energy on his faith and his parish. The arch bishop of Cologne, Rainer Maria Woelki, is among the defenders of celibacy. According to a spokesperson for the bishop, "even if the bible does not word-for-word demand celibacy, celibacy is a way of life that makes us available to God and his message."
Wunibald Müller has encountered countless priests who have struggled with celibacy. The theologian and psychotherapist led the Recollectio House, a center for struggling priests and other employees of the Catholic Church, for 25 years before retiring in 2016. Müller opposes mandatory celibacy because he believes that the problems tend to far outweigh the benefits - for both clergy and their parish.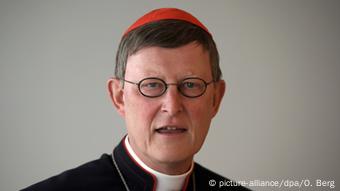 Woelki: Celibacy makes priests 'available to God and his message'
According to Müller, some priests - those who have actively confronted the challenges that come with a life without sexual intimacy or a traditional love relationship - can find happiness and fulfillment in a celibate lifestyle. But many priests struggle. They compensate for their loneliness and a lack of physical or emotional intimacy with a host of vices - over-eating, alcoholism, or worse. "Even if you decide to live celibate, your sexuality is still there," Müller says. "If someone suppresses their desires, for warmth, for intimacy, this can backfire - they are more likely to cross a line, to abuse their position of trust to get intimacy."
Happiness in spite of mandatory celibacy
Franz Decker says that he found fulfillment in his priesthood. He found a way to successfully combat the menace of loneliness by opening his rectory to roommates in need, among them a Bosnian family of four who fled the Balkan war. But he does not believe that he achieved this because of the celibacy requirement.
Now in his mid-70s, he wants to fight to make the priesthood more tangible for young men (and women). While he does not believe that he will live to see a celibacy become optional for clergy, he believes he should "push for the things that we see as right, whether we succeed or not."