Greek parliamentarians on Monday voted in favor of draft legislation containing a series of fiscal, energy and labor reforms that international lenders have prescribed as conditions for receiving further bailout money.
A majority in the 300-seat parliament in Athens voted to approve the legislation.
More than 6,000 demonstrators gathered outside the building during deliberations ahead of the vote to protest against the measures, which among other things envisage stricter criteria for holding strikes. The proposed reforms also triggered a 24-hour strike that ended on Monday.
Although the protests were largely peaceful, authorities used tear gas and stun grenades against some 100 radical leftists who threw paint bombs and rocks and police.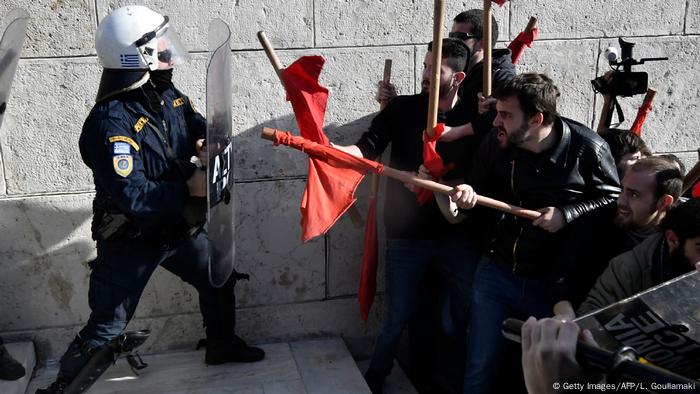 Some protesters turned violent
'Not abolishing strikes'
The government insists that the reforms regarding industrial action, which will require much larger quorums for unions to call strikes, only affect local chapters of unions.
Prime Minister Alexis Tsipras rejected criticism by leftists and trade unions that his administration was trying to make it harder to strike.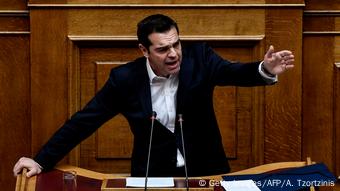 Tsipras defended the measures
"It's a shameless lie (to claim) that this government is enforcing demands by creditors and industrialists to deregulate the labor market," he told parliament, saying his government was neither "abolishing nor threatening" strikes.
After Monday's vote to approve the reforms, Athens will wait for European finance ministers to green-light a fresh tranche of a third bailout program totaling 4.5 billion euros ($5.5 billion).
Tsipras said the vote was "crucial to speed up the country's exit from the bailout in seven months" and vowed that the reforms would be the last of their kind.
Read more: Greece: reeling from austerity and a broken economy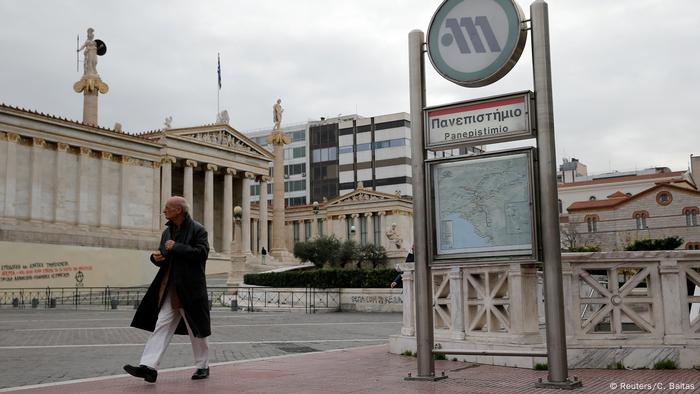 Metro stations were closed due to the strike
End in sight?
Greece, which has received three multi-billion-euro bailouts since 2010 to help it out of a massive debt crisis, hopes to fully return to market financing in August when the third program comes to an end.
Monday's strike shut down public transport, causing massive traffic jams in Athens. Air traffic controllers also staged a three-hour walkout, disrupting flights.
Greece has experienced some 50 strikes since 2010, with many Greeks angry at austerity measures imposed by creditors in return for the bailouts run by the European Union, International Monetary Fund and European Central Bank.
tj/kms (AFP, dpa, Reuters)