The United Nations is due to hold a special session on drug policy in April and one of Ghana's most famous sons, Kofi Annan, has already weighed into a heated debate.
Annan, who served as UN Secretary General from 1997 to 2006, is a member of the Global Commission on Drug Policy.
Annan was quoted in German news magazine Der Spiegel as calling for a better regulation to protect drug users. "Drugs are dangerous, but current narcotics policies are an even bigger threat because punishment is given a greater priority than health and human rights," he said.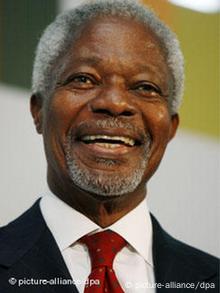 Kofi Annan is a member of the Global Commission on Drug Policy
Technically, Ghanaian law doesn't prevent anyone from selling, buying or using narcotics. But there are conditions attached and the law contains the following provsion: "Any person who imports or exports any narcotic drug without a license issued by the Secretary for Health for that purpose commits an offence and shall on conviction be liable to imprisonment for a term of not less than ten years."
Ghanaians calling for complete legalization want the government to place its focus on rehabilitation of drug users rather than on sending them to prison.
The executive secretary of Ghana's Narcotics Control Board, Akrasi Sarpong, is a longtime campaigner for the drug policy reform.
His board is tasked with tracking down and detaining people who deal in, or use, illicit substances.
Sarpong believes the confiscation of narcotics and jailing of the dealers has little impact on drug use.
"We have a lot of confiscations. No one wants to go for a wee smoker, who is taken to prison and then learns how to become an armed robber on top of being a drugs user," Sarpong told DW.
Analysts also say that even if law enforcement against illegal drugs succeeds in one area, it may then fail in a different one, because drug production has been relocated.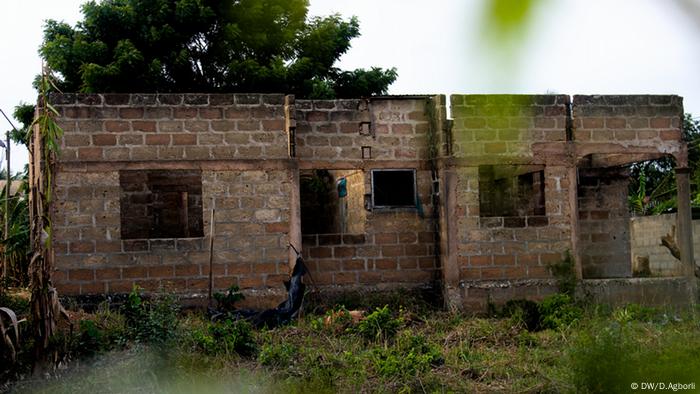 Marijuana often changes hands in half-finished houses like this one in Accra
According to Der Spiegel, studies have failed to establish any link between the harshness of a country's drug laws and its levels of drug use. The widespread criminalization and punishing of drug users and the over-crowded prisons mean that the war on drugs is actually a war on people, the German news magazine said.
Amended bill in parliament
In Ghana, the debate has already started in media and may soon take on a more concrete form in parliament. Ghana's Deputy Interior Minister James Agalga told DW the government has made a lot of progress and a report will be laid before the house "to pave the way for us to start with the consideration of the bill."
California legalized the sale of cannabis for medical use in 1996. Next year, in 2017, Canada could become the first G7 country to regulate its sale.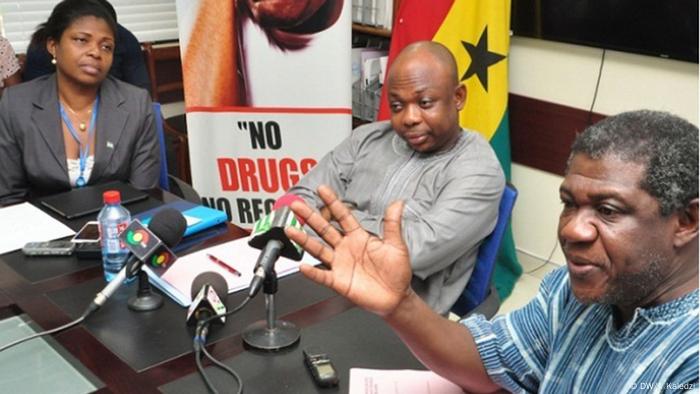 Akrasi Sarpong (right), a top official in narcotics control, is critical of existing drugs policy
Is Ghana ready to go that far? One conservative Ghanaian politician George Loh has grave doubts.
"If we announce tomorrow that anybody can grow the weed the place will be inundated with wild plants. And what do we do with them," Loh asked.
The Ghanaian lawmaker said this was not the right time to legalize the selling and use of narcotics.
Irrespective of which way it goes, this decision will stir the emotions of Ghanaians on both sides of the debate.