Hanover Adventure Zoo made the decision it was no longer the best place for the 22-year-old Sumatran orangutan Jambi — one of the few of the red-haired Asian apes left on the planet.
Hanover's two other orangutans had moved to Fort Worth Zoo in Texas last year.
Lauren Messina Conrad at Jambi's new home at Audubon Zoo (AZA) in New Orleans said the decision for his move had been taken after Hanover decided to stop exhibiting orangutans in their 38-year-old enclosure.
Jambi's new home has palms and 42-foot (12.8 meter) climbing trees, hammocks and a waterfall in an enclosure which was opened three years ago.
Three females are to be introduced to Jambi after he arrives in October: 9-year-olds Reese and Menari and her mother, the 29-year-old Feliz. Orangutans can live into their 50s and sometimes more.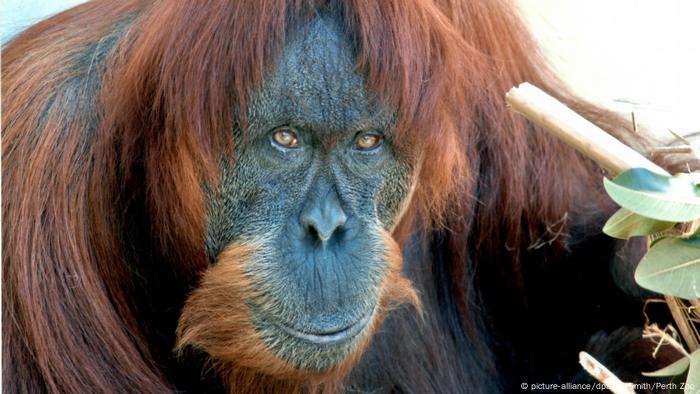 Puan was the oldest-known urangutan when he died in an Australian zoo aged 62 in June
Genetical diversity
Courtney Eparvier, Curator of Primates at AZA said: "Jambi joining the Sumatran orangutan population within AZA will add to the genetic diversity of the species, and our hope is that as one of the highest genetically ranking males in North America, he will contribute to the Sumatran population to save this critically endangered species in the near future."
Jambi moved to Hanover from the French zoo La Bossière du Dore ten years ago and his move to New Orleans came after consultation with the European Endangered Species Programme (EEP) and the American conservation breeding coordinators Species Survival Plan (SSP) for Sumatran orangutans.
Klaus Meyer, head keeper at Hanover Zoo said: "We are very sad to say goodbye to Jambi but we are so pleased to have found such a fine home for him where he'll have a new family."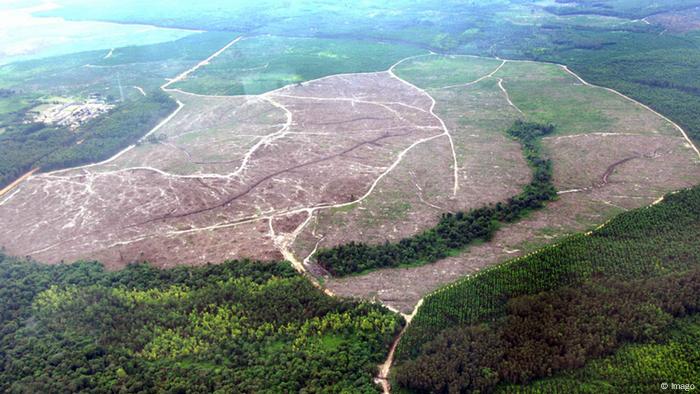 Forest clearance in the Jambi province on Sumatra
Language adjustment
Audubon staff are keen to learn German-language cues which Jambi currently understands after ten years in Germany and about his behavior.
Joel Hamilton, vice president and general curator at AZA said: "The Hannover folks have been utilizing more commands in English to help him understand."
The orangutan traveled to the US with his German keeper and his new US carer. Hamilton said the trip and a few days together as Jambi starts his quarantine in Dallas "will give our staff a chance to learn some of the German commands so we can continue working on that transition."
There are only 14,000 Sumatran orangutans left in the wild and their numbers are declining due to palm oil plantations being developed into their forest habitat.
Each evening at 1830 UTC, DW's editors send out a selection of the day's hard news and quality feature journalism. You can sign up to receive it directly here.