German residential real estate is overvalued by up to 30 percent, the central bank warned as part of its monthly report for February, released on Monday.
The Bundesbank said the German economy should retain a strong footing in the coming months thanks to high industrial and construction activity, but warned this could not fully account for a recent surge in residential property prices.
"According to current estimates, there were price overshoots of between 15 and 30 percent in the cities last year," it said in its February report. "The deviations in prices were particularly pronounced in the case of owner-occupied apartments in the big cities."
Home prices in German cities rose by 8 percent in 2016 after rising by an annual average of 6.75 percent in the previous six years, according to Bundesbank calculations based on data from consultancy firm Bulwiengesa.
The official review committee said the real estate boom in Germany was unlikely to end, but stopped short of labeling it a bubble.
"It is not foreseeable that the volume of investment will go down," report analyst Peter Ache told news agency dpa.
He said consistently low interest rates had pushed Germans, who have a strong culture of renting and saving, into the property market instead.
"The investment behavior has a lot to do with the development of interest rates," Ache said. "We are very closely monitoring what happens to interest rates."
Ache said even if they did rise slightly citizens would continue to invest.
"I do not expect the prices in the cities to fall sharply," Ache said. "And they will also remain stable in the well-developed rural areas."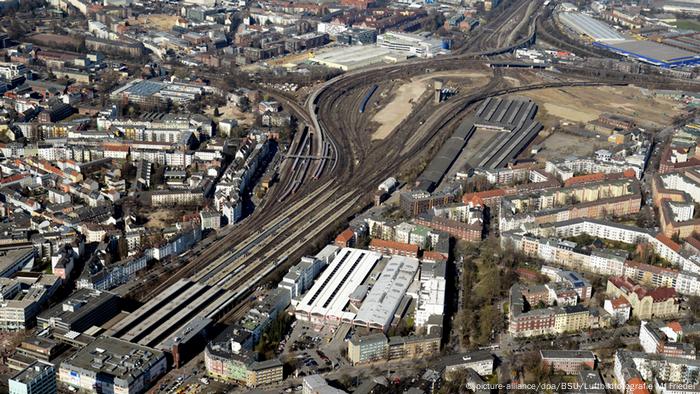 Low interest rates coupled with an influx into large cities pushed up property prices in German cities
Seven cities singled out
The report singled out seven cities which were particularly affected by overheated markets - Berlin, Düsseldorf, Frankfurt, Hamburg, Cologne, Munich and Stuttgart.
Those cities were affected by low interest rates but at the same time had a large influx of domestic migration leading to rapidly increasing prices as housing demand could not be met.
The central bank found the national economy was healthy and would improve with a buoyant construction sector, many factories running at full capacity and companies investing more. This came despite increased inflation in the eurozone which could cut into consumers' disposable income.
"Improvements in labor market conditions, favorable income prospects for workers and a good consumption climate let us expect a continuation of strong consumer spending, even if the higher inflation rate limits the scope for spending", the Bundesbank said.
Germany's economy grew 1.9 percent last year, its largest expansion since 2011.
aw/msh (Reuters, dpa, AFP)