German authorities seized data storage devices, narcotic drugs and weapons in nationwide raids on Tuesday against members of the Osmanen Germania boxing gang.
More than 1,000 police officers searched over 60 properties in the states of North Rhine-Westphalia (NRW), Baden-Württemberg and Hesse.
The Interior Ministry orchestrated the raids, suspecting the Osmanen Germania — officially registered as a boxing club — of illegal activities.
"Today's measures show that the federal and state governments will not tolerate criminal activity, regardless of social background," said outgoing Interior Minister Thomas de Maiziere.
Read more: No place for Turkish 'climate of fear' in Germany: Green's Cem Özdemir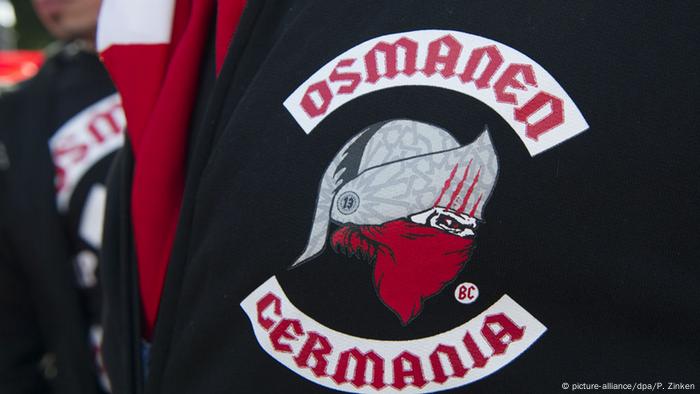 Osmanen Germania members have been accused of attempted murder and forced prostitution
Among other things, the gang is accused of using violence to expand its power and territorial influence in certain cities as well as violent "self-assertion" against other groups.
"We're observing the scene very closely and will not allow ourselves to be blinded by these organizations," said NRW state Interior Minister Herbert Reul. The bulk of the raids took place in cities in the populous western German state, including in Essen, Cologne, Duisburg and Wuppertal.
The goal of Tuesday's raids was to better understand the group's structure and activities.
Read more: Are German imams praying for Turkey to beat Kurds in Syria?
Ties to Erdogan
Osmanen Germania has 22 local chapters across Germany and around 300 members, many with Turkish roots.
Since its founding in 2015, Osmanen Germania has become one of the fastest-growing gang-like groups in the country.
Eight alleged members of the group are currently on trial in Stuttgart for attempted murder, attempted manslaughter, extortion, forced prostitution and pimping.
According to the NRW Interior Ministry, Osmanen Germania also has strong ties to the government of Turkish President Recep Tayyip Erdogan and his ruling AKP party.
The group is known for its Turkish nationalist and right-wing extremist beliefs. It has clashed with Kurdish groups in the past and opposes left-wing extremist Turks and the Gulen movement — on which Erdogan blames a failed coup attempt in July 2016.
Turkish authorities regard Osmanen Germania as an organization that "combats terrorism," Reul said.
rs/cmk (AFP, dpa)
Each evening at 1830 UTC, DW's editors send out a selection of the day's hard news and quality feature journalism. You can sign up to receive it directly here.