On Thursday, a court in the northern German city of Oldenburg sentenced 38-year-old nurse Niels H. to life behind bars. As well as stripping him of his nursing license, the court also ruled out the possibility of parole after serving 15 years, due to the particular severity of the crime.
Having been entrusted with his patients' lives for years, the German nurse injected patients at Delmenhorst Hospital in northern Germany with enough heart medication to create medical emergencies which required resuscitations. But often, the nurse's injections went wrong and medical staff were unable to save the patient. The death rate at Delmenhorst hospital's intensive care unit almost doubled while Niels H. worked in the department.
Germany's largest hospital serial murder
The two counts of murder and two counts of attempted murder for which Niels H. was convicted could, however, be just the tip of the iceberg. Prosecutors had decided earlier to limit the trial to just three killings to make the case against him easier to prove.
During the trial, however, the man also admitted to a psychologist to killing a total of 30 patients with overdoses of the cardiac drug and almost killing another 60 during his time at Delmenhorst.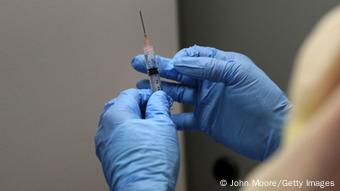 Niels H. admitted to killing 30 patients with a lethal overdose
It now looks to be only a matter of time before Niels H. stands trial again as police and prosecutors continue their investigations into the nurse's previous places of employment. At one hospital, his colleagues dubbed him the "bad luck charm" after his repeated attendance at numerous resuscitations.
A special commission, Soko Cardio, is currently reviewing more than 200 deaths, all of which had previously been patients of the convicted nurse. The first eight bodies are due to be exhumed in March with more than 100 others potentially being excavated in total.
"I expect we will see each other in another trial," presiding judge Sebastian Bührmann previously told the convicted nurse.
If proven, the figures could amount to the largest string of serial murders ever seen at a German hospital.
Playing the hero
The case has shaken Germany, with many asking why someone would murder ill and vulnerable people and moreover in a place where people entrust their loved ones.
According to court-appointed forensic psychiatrist Konstantin Karyofilis, Niels H. was not mentally ill. He holds the nurse completely culpable for his actions and believes Niels H. repeatedly caused the emergencies to prove himself and show what he was capable of. As a "lifesaver" Niels H. was able to bask in praise and recognition.
"It was the clinical daily routine which failed to challenge me," Niels H. previously told the court, explaining that he would feel good for days after resuscitating a patient.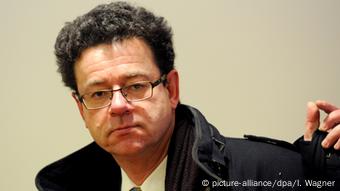 Forensic psychologist Konstantin Karyofilis says Niels H. 'was not mentally ill'
Karyofilis said the nurse eventually lost contact with the patients and no longer saw them as human beings.
According to the President of the German Professional Association of Nursing, Christel Bienstein, over 18 million people in hospitals and more than 2.4 million intensive care patients are treated in Germany every year.
Similar to Karyofilis, Bienstein told DW that patient killings are not the result of "overwork" or "burnout" among medical staff, but that of people with very low self-esteem - as seen in the case of Niels H., who thrived on resuscitating patients in order to feel like a hero.
'Open error culture'
Earlier this month, in light of the Niels H. case, Lower Saxony's state parliament called together a special committee on patient safety. The state now plans to position patient representatives in every hospital. Discussions with the federal health minister, Hermann Gröhe, are also underway to implement precautionary measures in a bid to prevent future serial murders in hospitals.
Professor Bienstein believes that "the creation of an open error culture" is vital to preventing such cases reoccurring.
"More safety can only be ensured when we can talk about incidents, when colleagues pay attention to each other, have the courage to speak to other colleagues about unacceptable behavior towards patients,and don't react with silence or turning a blind eye," Bienstein told DW.
'Mishaps and delays'
Niels H. was previously sentenced to seven years in prison in 2008 after he was discovered red-handed by a fellow nurse three years earlier. Even during the 2008 court case, there was concrete evidence that the convicted nurse could have killed several patients, but no further investigation ensued.
As a result, the Osnabrück Public Prosecutors' Office has come under increased scrutiny, with scores of questions left unanswered. Why was there no investigation into the deaths at the time of Niels H's 2008 conviction? Did they fail to grasp the true extent and number of murders? Was negligence to blame?
Deputy Chief Public Prosecutor Thomas Sander recently apologized to the families for "mishaps and delays" in the investigation, "which shouldn't have been allowed to happen."
"We now want to try and fully clear up Mr H.'s actions," Sanders added. An investigation into two former prosecutors has already begun.
Whether the entire series of murders will ever be completely settled is unclear. During Niels H.'s total time in employment there were 411 deaths, 321 of them during his shift or immediately after. Of these 321, 191 people were buried - the rest were cremated. How many deaths he actually has on his conscience, only Niels H. himself can know.