A former state police officer was given a life sentence on Wednesday for murdering and then dismembering a man who had agreed to be "slaughtered."
The Federal Court of Justice (BGH) in Leipzig handed down the verdict after revising a shorter jail sentence previously made by a lower-circuit regional court.
Read more: German man back in dock over cannibal website killing
What happened?
The victim was a 59-year-old businessman from Hanover who had dreamed of being "slaughtered" since childhood, according to people familiar with him.
In November 2013, he traveled to the eastern German state of Saxony to meet 57-year-old state police officer Detlef G., who had agreed to kill and eat him on a cannibal fetish website. G. had dreamed of dismembering a body before the online meeting.
After the victim arrived, G. drove him to a bed and breakfast inn in the Ore Mountains south of the city of Dresden. He then killed the man and dismembered his body with a knife and saw for his own sexual gratification, as the court documents put it. G. made video recordings at different stages of the dismemberment and buried body parts in a back garden.
Read more: German ex-policemen jailed in cannibalism website killing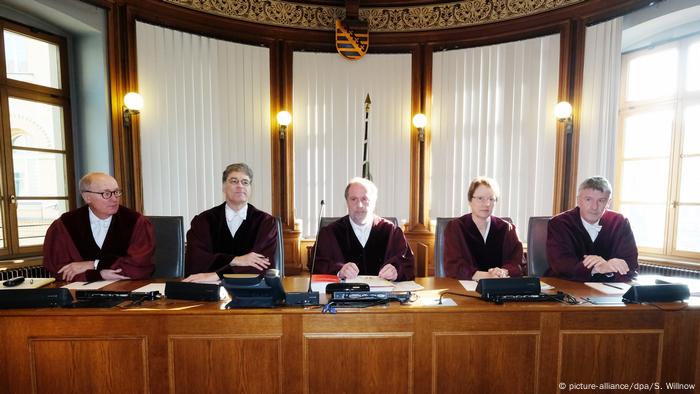 The judges rejected the argument that the case involved an "exceptional circumstance"
Sentencing revision
A regional court in Dresden found G. guilty of murder and desecration of a corpse in 2015 and sentenced him to eight years and seven months in prison. The court decided against a life sentence because the victim had consented to the crimes.
But on Wednesday, the BGH dismissed the argument for a milder sentence. The victim's consent did not constitute an "exceptional circumstance," according to the judges. Based on the revision, the court agreed with an appeal by the prosecution to extend the sentence to life in prison — which typically equates to 15 years behind bars in Germany.