"The Protestant Church congress demonstrated that spirituality and global responsibility belong together," said Reinhard Höppner, president of the German Protestant Church congress and former prime minister of Saxony-Anhalt.

Speakers at the ecumenical gathering, which included Chancellor Angela Merkel, President Horst Köhler and Nobel Prize laureate Muhammad Yunus as well as numerous German Protestant Church leaders, focused not only on faith but also on some of the same political issues that were discussed at the Group of Eight summit that took place simultaneously in Heiligendamm.

At the closing service on Sunday on the Rhine River, Höppner also called for dialogue with terrorists, including the Taliban.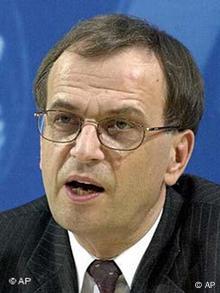 The event sharpened our consciences, said Höppner

"They also belong at the negotiation table," he said. "Only where my enemy has a place of honor can there be peace."

Warning against western arrogance

Bishop Wolfgang Huber, chairman of the German Protestant Church (EKD), appealed to Muslim countries to offer Christians there the same religious freedom that Muslims in Germany demand.

Huber's comments were criticized by Ayyub Axel Köhler, chairman of Germany's Central Council of Muslims, who accused the EKD of promoting Islamophobia.

On Saturday in Cologne, a day after the G8 summit had ended, Angela Merkel and Horst Köhler spoke at the church congress, where they warned against arrogance in the western world.

Köhler said the World Bank and World Trade Organization needed to take a more decisive role.

"We have to define a mandate for these organizations that says: You are obligated to serve the common good and not just the shareholders in the US and Europe," said the German president.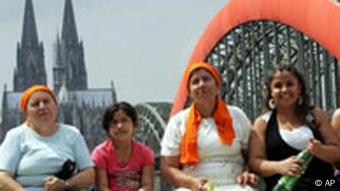 The Protestant event was reminiscent of the Catholic World Youth Day in 2005

Echoing the G8 discussions, climate change and poverty were also addressed at the church congress. In a speech on Saturday, Reverend Mechtild Werner encouraged Protestants and Christians alike to work towards a more equal distribution of the world's wealth and to face up to the challenge of climate change.

Calm in Cologne

Over a million people attended at least some of the 3,000 events offered at the congress, including around 110,000 visitors who joined in for the entire five days. Dozens of Cologne schools were converted into hostels for 36,000 of the guests.

The city said the event ran peacefully and the number of emergency incidences was "unusually low."

Recalling the Catholic World Youth Day which took place in the Cologne in August 2005, Mayor Fritz Schamma proposed hosting a new "summit of Christians" in the western German city, offering a general invitation to all Christians. Cologne is located in the Rhineland region, which is traditionally Catholic.

The next German Protestant Church congress will take place in Bremen in 2009. A Protestant-Catholic ecumenical convention is being planned for 2010 in Munich.