Michael Bernhard makes his living photographing celebrities and models for German magazines. Exclusivity pays his rent, which means that he doesn't want his copyrighted works turned loose on the Internet.
So when his photographs kept showing up on Google Image Search, which indexes and displays pictures as small thumbnails, Bernhard went to his attorney, Matthies van Eendenburg.
"To me it seems to be pretty clear that there is no legal permission for this kind of usage," van Eendenburg told Deutsche Welle. "If you spread these pictures around the Internet, one of his sources of profit is endangered."
Bernhard, a Hamburg resident filed suit in the regional court and won. In a parallel lawsuit, judges ruled in favor of Thomas Horn, an artist who wanted his comic figures removed from Google Image Search. Google filed appeals in both cases last week.
"We are optimistic that this ruling is going to be corrected by the appeal court," Google spokesman Kay Oberbeck told Deutsche Welle.
Oberbeck acknowledged that the stakes are high. If Google doesn't win, it could mean the end of Image Search, as there's no way that Google could look through millions of pictures and sort out the copyright claims, he said.
A nation of Google addicts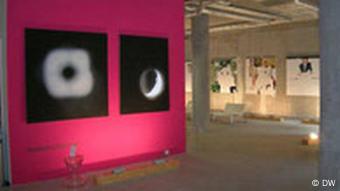 Some artists choose not to post pictures on the Web
About 34 million German Internet users conduct searches each month, according to recent data from leading digital pollster comScore. Of those searches, 80 percent were done via Google.
It's this type of market share that has made Google rich. The company, based in the US state of California, was worth $23 billion when it went public in 2004.
Yet as it has muscled its way into all realms of Web life -- E-mail, maps, document sharing, books -- Google has begun to worry some German and European privacy advocates.
Google collects and stores information every time a search is performed. Google defends this practice, saying the information helps it improve searching and protects users against fraud, spam and malicious online attacks.
Siva Vaidhyanathan, a US-based cultural historian and media scholar, is currently writing a book called "The Googlization of Everything." He thinks that both the courts and public in Europe have taken a more critical view of Google than the United States.
"I think Google has a tougher audience in Europe," said Vaidhyanathan, who has been a leading critic of Google's drive to scan books and put them on the Internet. "It doesn't mean they're going to get every case right but I think it's good to be more skeptical of Google."
Questions of copyright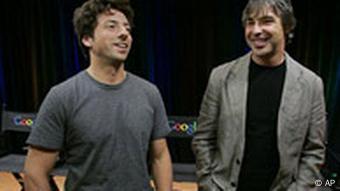 Is there anything Google can't do?
US courts have upheld search engines' rights to display thumbnails of pictures. Yet German and US views on Internet copyright are very different, experts say.
"In Germany a lot of people think that images, texts, photos, are for free because it is on a Web site. But that is really a misunderstanding," said Alexander Fischer, an expert in German Internet and copyright law. "Just because it's technically easy to copy does not mean that you're legally allowed to copy it."
In the US, copyright on the Internet has evolved differently than in the print publishing world, Vaidhyanathan said. Users have to assume that if they put work on the Internet, it could be copied against their will, Vaidhyanathan said.
"Not everything needs to be on the Web. And if you're terribly concerned about search engines using your material and pushing it in to the public, you shouldn't put your material on the Web."
Google has said that Web site owners can easily keep their photos from being included in image searches by adding a simple line of code. But van Eendenburg said that is not enough. Google needs to implement an Image Search where everyone who wants to be included needs to opt in. All other pictures would be left out.
Taking responsibility
And van Eendenburg goes even further. If someone in Siberia illegally uploads a copyrighted picture that shows up in Google Image Search, it's Google that should be responsible for tracking down the copyright violator in Siberia, van Eendenburg said.
"Google has to develop the tools to get these picture thieves. Then you have the commercial possibilities together with the commercial risk," van Eendenburg said.
Google's Oberbeck points out that the company does not allow advertising as part of its image search and that many companies, such as poster shops, rely on Google Image Search to sell themselves to a broader public.