"I pledge to devote all my efforts for the good of the Gabonese people and to ensure their well-being and to respect and defend the constitution and the rule of law," Bongo said amid jubilation from supporters. The 57-year-old narrowly won the August presidential elections with 50.66 percent of the vote, while his main challenger Jean Ping got 47.24 percent.
There was a 99 percent voter turn-out in Bongo's home area where more than 95 percent of the votes were in his favor. The Constitutional Court confirmed Bongo's victory, dismissing opposition claims of voter fraud.
Opposition leader Ping, who had called for a recount, described the court ruling as a "failure of justice," maintaining that he had won the election. Ping said that the Constitutional Court had denied Gabonese the right to elect their president.
"The Gabonese do not see their will in the result," he argued.
No job offers for Ping
The EU is now calling for a "peaceful and just solution" to the conflict between Ali Bongo and his challenger Jean Ping. But Andreas Mehler, director of the Arnold Bergstraesser Institute in Freiburg, Germany said that it is still unclear what this solution could be.
"There's no chance of a vice presidency, which is almost the only thing Bongo could put on the table," he said.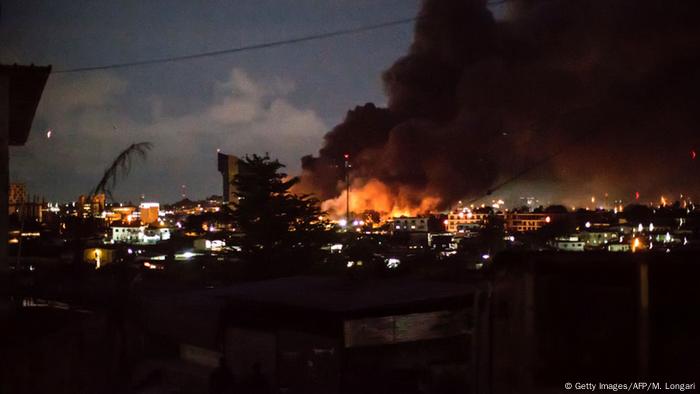 Post election violence erupted and protesters set the parliament ablaze
Even then, Gabon expert Kamissa Camara believes that a high post in government would not be enough for Ping.
"Ping has held high posts all his life. I don't see any position which would satisfy him," said Camara, a researcher at the US National Endowment for Democracy.
Election observers from the European Union acknowledged the weakness of the electoral system in Gabon. Using an unusually clear language, the EU complained about "clear abnormalities" in the results which could not be rectified.
Mehler added that recent elections have given rise to criticism elsewhere in Africa, including in Burundi, Congo Brazzaville and Chad.
"European governments put up with the farcical elections in Chad where the regime is more repressive than that of Gabon," he said.
Gabon does not have the same significance for Europe as Chad does, which could be why the EU and France are ready to criticize the country more harshly. This is even more the case in countries like the Democratic Republic of Congo, where President Joseph Kabila is trying to hold onto power by any means possible.
"The EU and France want to show that they are still serious about their own principles," Mehler said.
According to Mehler, there have been several agreements between the EU and Gabon. Gabon is an interesting partner when it comes to environmental issues, climate change and the protection of tropical timber.
"In the past they took each other seriously," Mehler said. "But this could now be more difficult."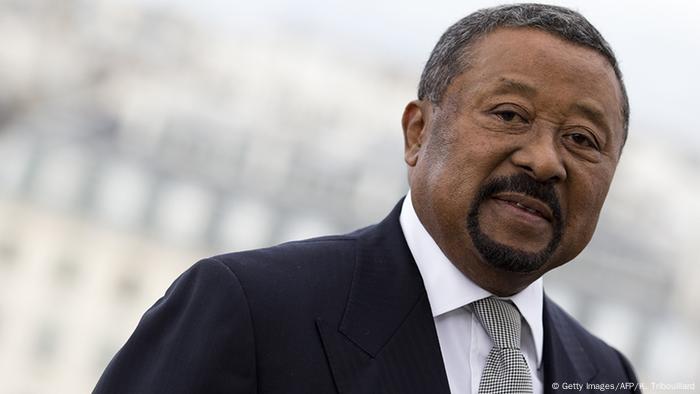 Jean Ping still maintains that he won the election and was cheated of victory
Although Ali Bongo seems unbothered by the EU's criticism, it would be problematic for his regime if it loses its diplomat influence, said Mehler. However, Kamissa Camara does not believe that the government will be deterred by criticism from the EU.
Dialogue possible?
After the Constitutional Court's decision Bongo called for dialogue with the opposition. He said all political leaders and the defeated candidates should now work with him, urging to prioritize the country's interests over personal and party interests. However, Mehler does not believe that a dialogue would be in the interests of the nation. He even sees a military coup as a possibility.
As ex-President of the African Union Commission, Jean Ping has excellent contacts abroad. He also has ties among the Gabonese elite, having worked as minister in various positions during Ali Bongo's last term as president and that of his father, Omar Bongo. His most recent post was foreign minister, a position he held from 1998 to 2008. According to Mehler, this makes Ali Bongo extremely nervous and could lead to the further restriction of civil rights. Accordingly, Mehler foresees Bongo's regime becoming even more authoritarian while the opposition could try to get more military support.
In August, preliminary results from the election led to a breakout of violence lasting several days. Protesters set Parliament on fire and the police arrested more than 1,000 people. The opposition said that more than 50 people were killed. Camara attributes the current calmness to security precautions by the government.
As for Jean Ping, Camara thinks that his political career might be over. "Perhaps he will write a book about it," she said.